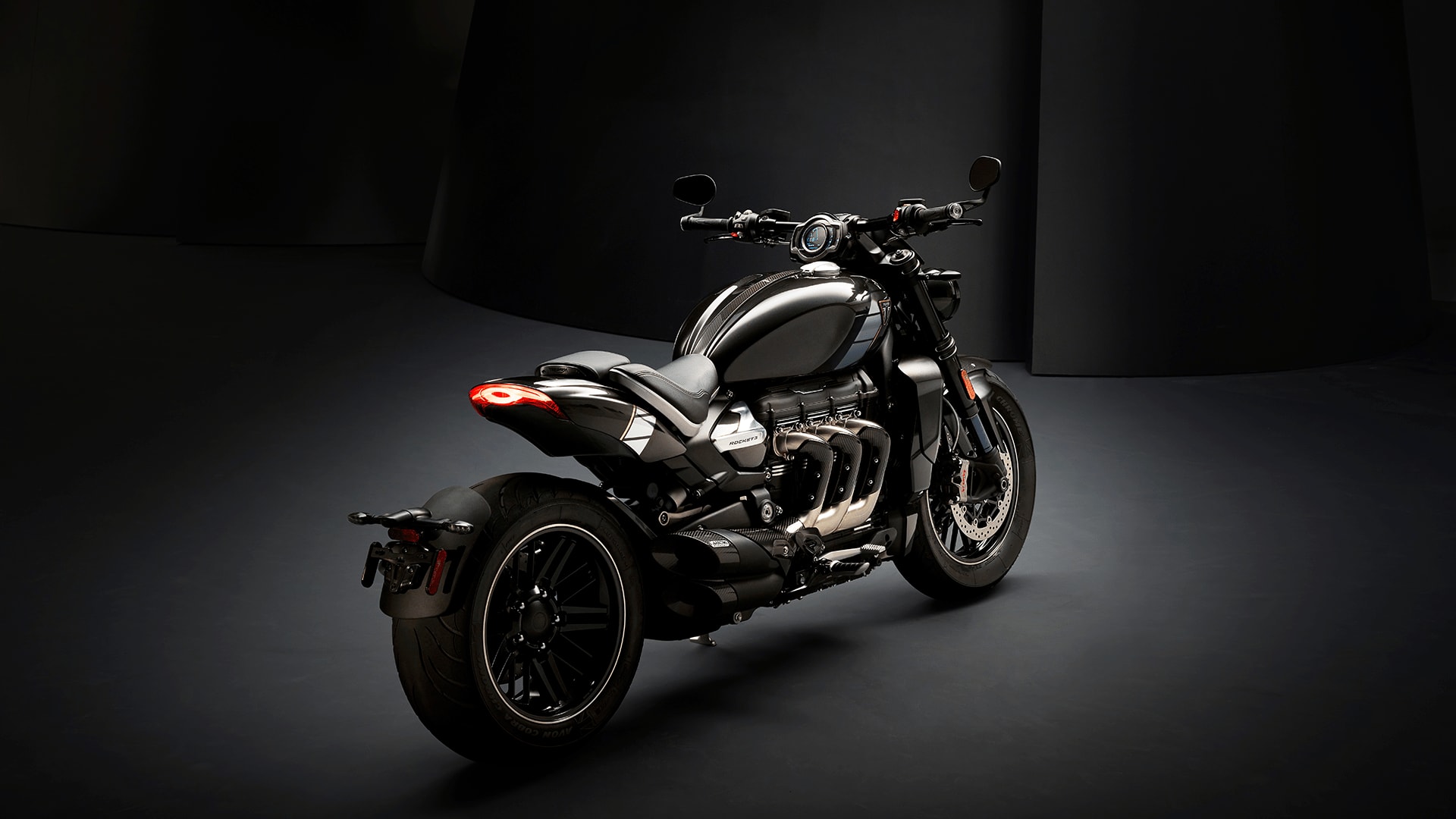 A MASTERPIECE OF BRITISH ENGINEERING
Triumph's legendary Rocket was renowned as a pure original, with more muscle, presence and power than all others. And now, an ultra-rare, ultra-premium Triumph Factory Custom Rocket is planned. Featuring an all-new Triple engine, the world's biggest production powerplant will spectacularly re-define its own class with world-beating torque and performance, cutting edge technology, an all-new chassis and the highest level of premium specification equipment. The ultimate motorcycle is coming soon.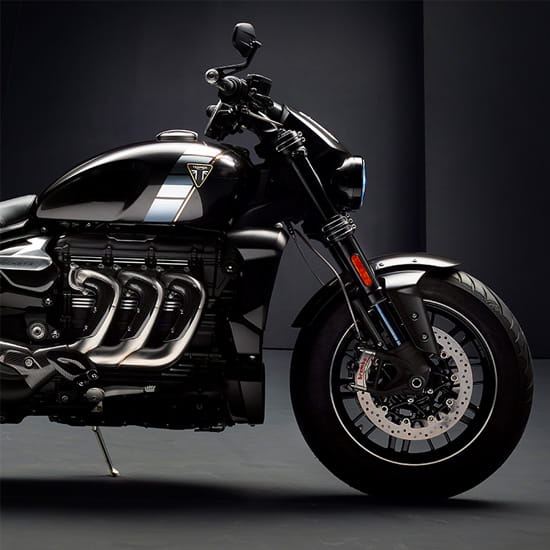 EXCLUSIVE
With a planned total worldwide production run of only 750, this will be an ultra-limited edition part of Triumph Motorcycles' TFC concept, designed to create the most desirable Triumphs ever made.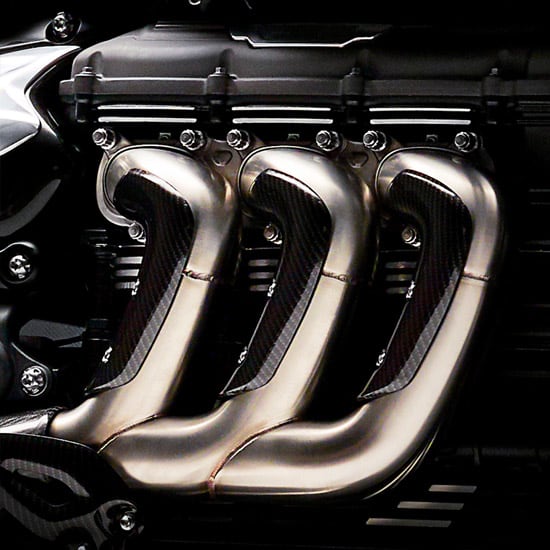 WORLD-BEATING
The world's biggest production engine is central to the Rocket TFC's class-defining performance, yet this exceptional motorbike's new chassis and premium brake and suspension set-up will deliver the dynamic precision handling of a world-beating roadster.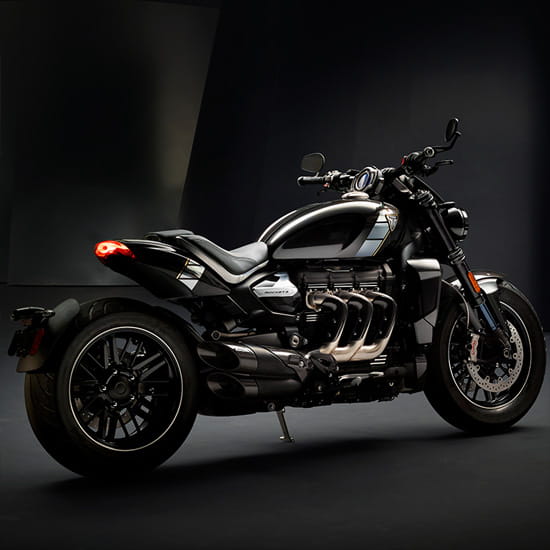 INCREDIBLE
The ultimate in 'fully loaded'; cutting edge technology is designed to combine with rider-focused capability, breathtakingly beautiful style, and an incredible muscular road presence.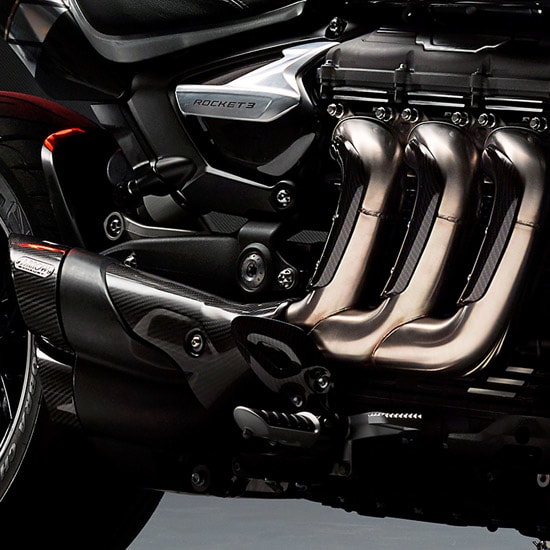 Soundtrack
Innovative engineering, style, and a beautiful three-header exhaust run will provide an unbelievable deep rich new Rocket TFC growl.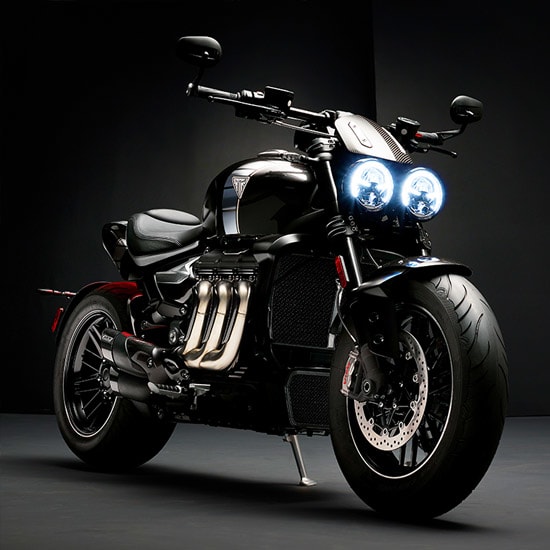 Pedigree
In 2004 the extraordinary Rocket III motorcycle took the world by storm. With the world's largest production motorcycle engine, triple chrome headers, and blacked-out silhouette, no other motorcycle could match its visual impact. In addition, its world-beating level of incredible power, handling and performance ensured the Rocket's legendary status, right from the start.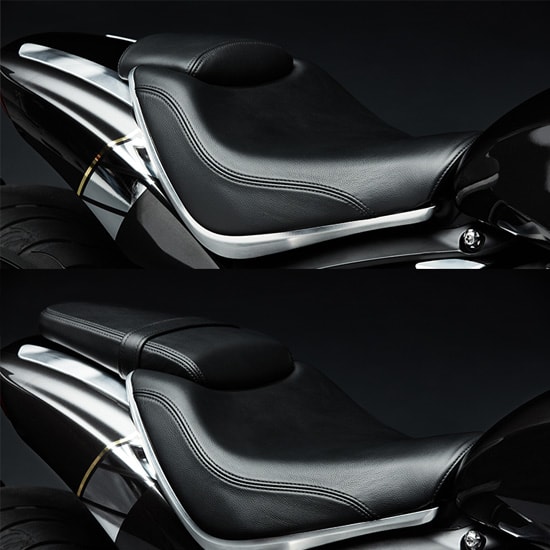 Beautiful
With an incredible array of custom details, premium finishes and beautiful practical touches, including an interchangeable dual or single seat, the new Rocket TFC goes straight to the top of every motorcyclist's wish list.
THE CONCEPT BECOMES REALITY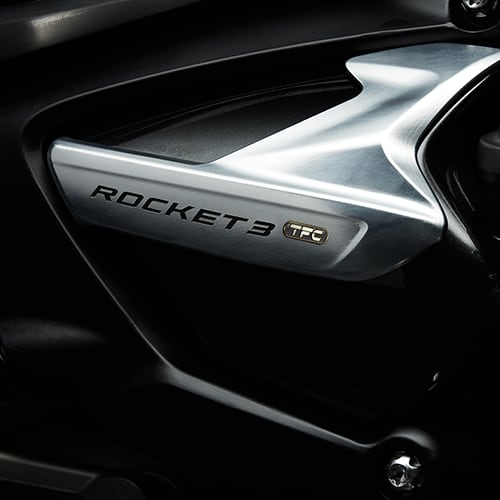 Global Launch
On the 1st May 2019 Triumph will launch the second Triumph TFC model to join this all new line-up - the stunning Rocket TFC.
On this date we will reveal the full specification, price and timetable of availability for this very limited edition of only 750.

Don't miss the Rocket TFC launch by getting our exclusive updates sent to directly to your inbox.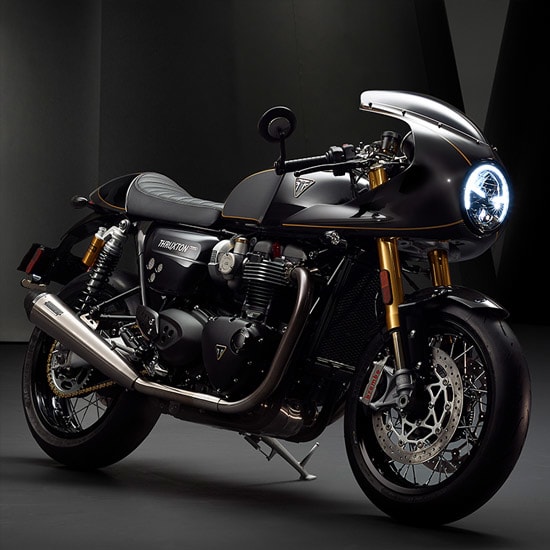 Also: Thruxton TFC
Rare, beautiful, and special. The very first TFC release re-defines what is possible, and is the perfect introduction to Triumph's newest approach to creating custom specials.