HAND-CRAFTED BRITISH DESIGN
Exclusive
ULTRA-PREMIUM
Limited Edition
Triumph Factory Custom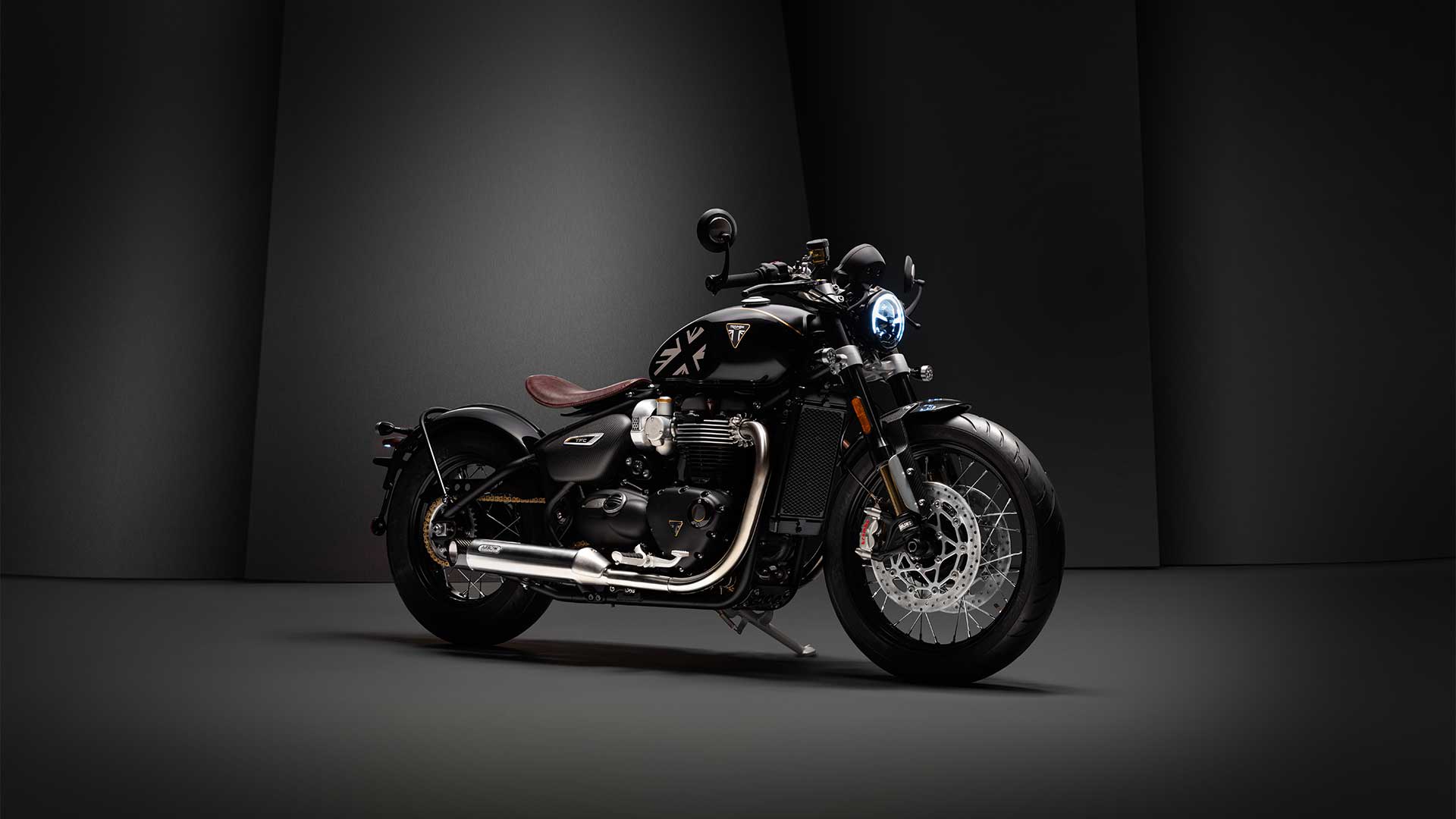 TRIUMPH FACTORY CUSTOM
An exclusive limited edition line-up of ultra-premium custom motorcycles that represents the best of Triumph Motorcycles.
All TFC bikes have enhanced performance, higher specification equipment, and class-leading technology together with exclusive additional engineering innovations.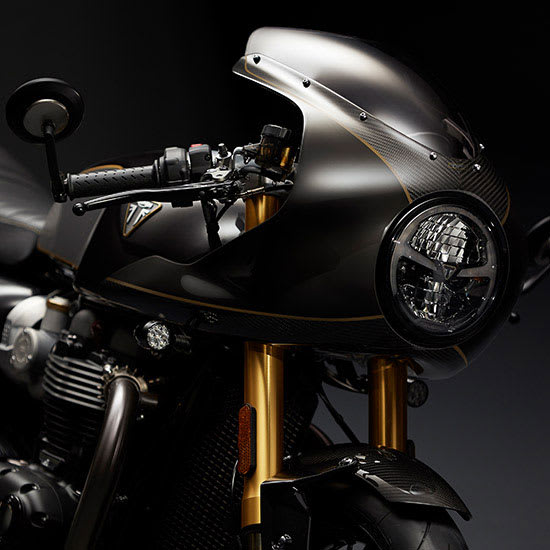 BEAUTIFUL ENHANCEMENTS
Every TFC motorcycle embodies the pinnacle in hand-crafted custom design, performance, technology, engineering, specification and finish.
These breathtaking creations are totally unique, truly special, and carefully crafted to be the most beautiful, exclusive, and desirable Triumphs ever made.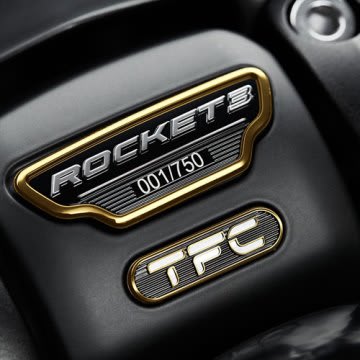 Exclusive collector's item handover pack
Exclusive TFC owner's pack includes numbered certificate signed by Nick Bloor (CEO of Triumph Motorcycles Ltd), a personalised TFC custom build book documenting the development of the Bobber TFC, exclusive bike cover, and TFC-branded leather rucksack.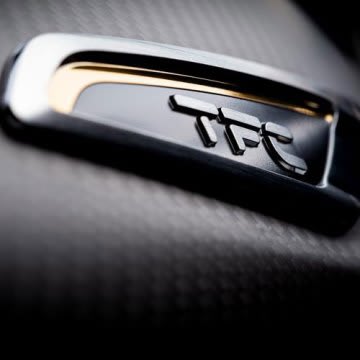 Truly special and absolutely stunning
A TFC motorcycle is a uniquely crafted work of top quality engineering with a one-off custom design. Limited to just 750 of each model, each is numbered, exclusive, and never to be repeated, making them ultra-premium limited edition Triumph motorcycles.
THE TRIUMPH FACTORY CUSTOM COLLECTION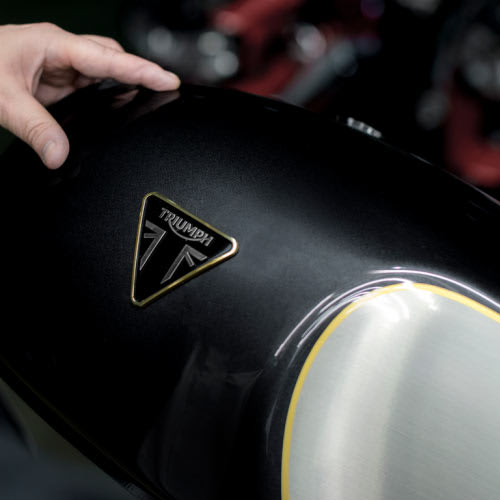 A CULTURE OF EXCELLENCE
Triumph's unique culture and passion for custom design, and shared attitude to achieve new heights with cutting edge engineering innovations, has enabled us to develop a world-class custom design capability at our Hinckley headquarters.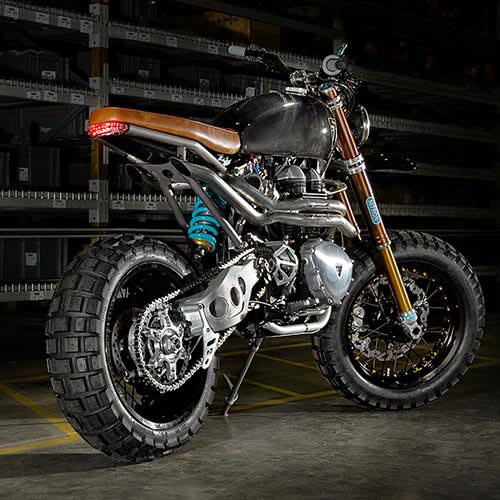 PROVEN CUSTOM PEDIGREE
With remarkable hand-built factory custom creations for Hollywood movies and high profile motorcycle riders, Triumph Motorcycles continue to develop a world-class in-house capability for custom design and motorcycle art.