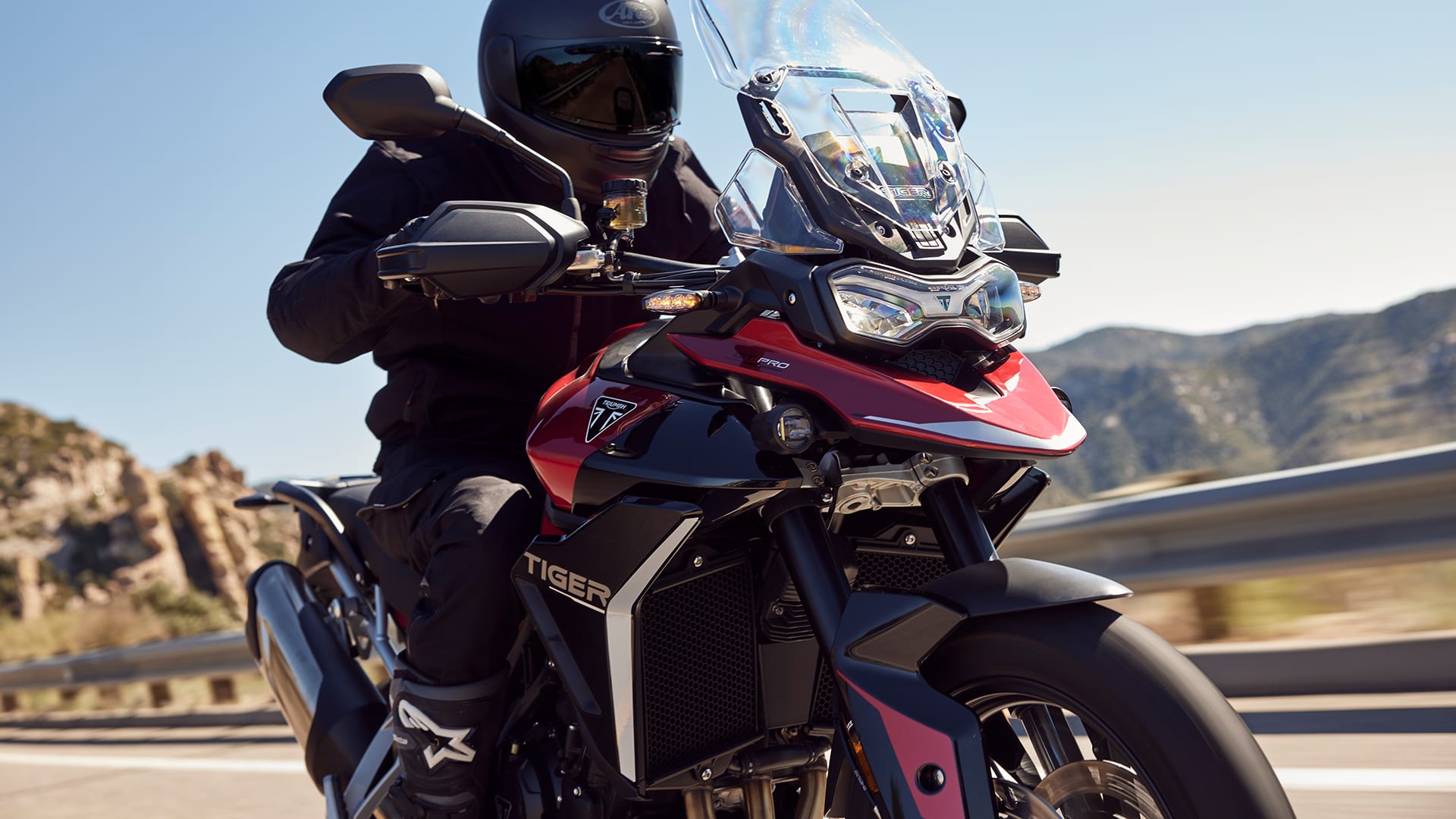 This more powerful Tiger has even more bite — and with that comes more attitude and a whole new style.
Stunning new bodywork with a more integrated design flows beautifully from the beak, through the cockpit and into the side panels.
The result is a sharper, more modern look that redefines the aesthetic of this all-new Tiger.
Contemporary paint schemes that suit the character of each Tiger bring this range to life — from the urban style of the GT; to the rich, subtle tones of the GT Pro; through to the Rally Pro's bold white frame and lively graphics — each bike's unique style characterised and represented flawlessly.