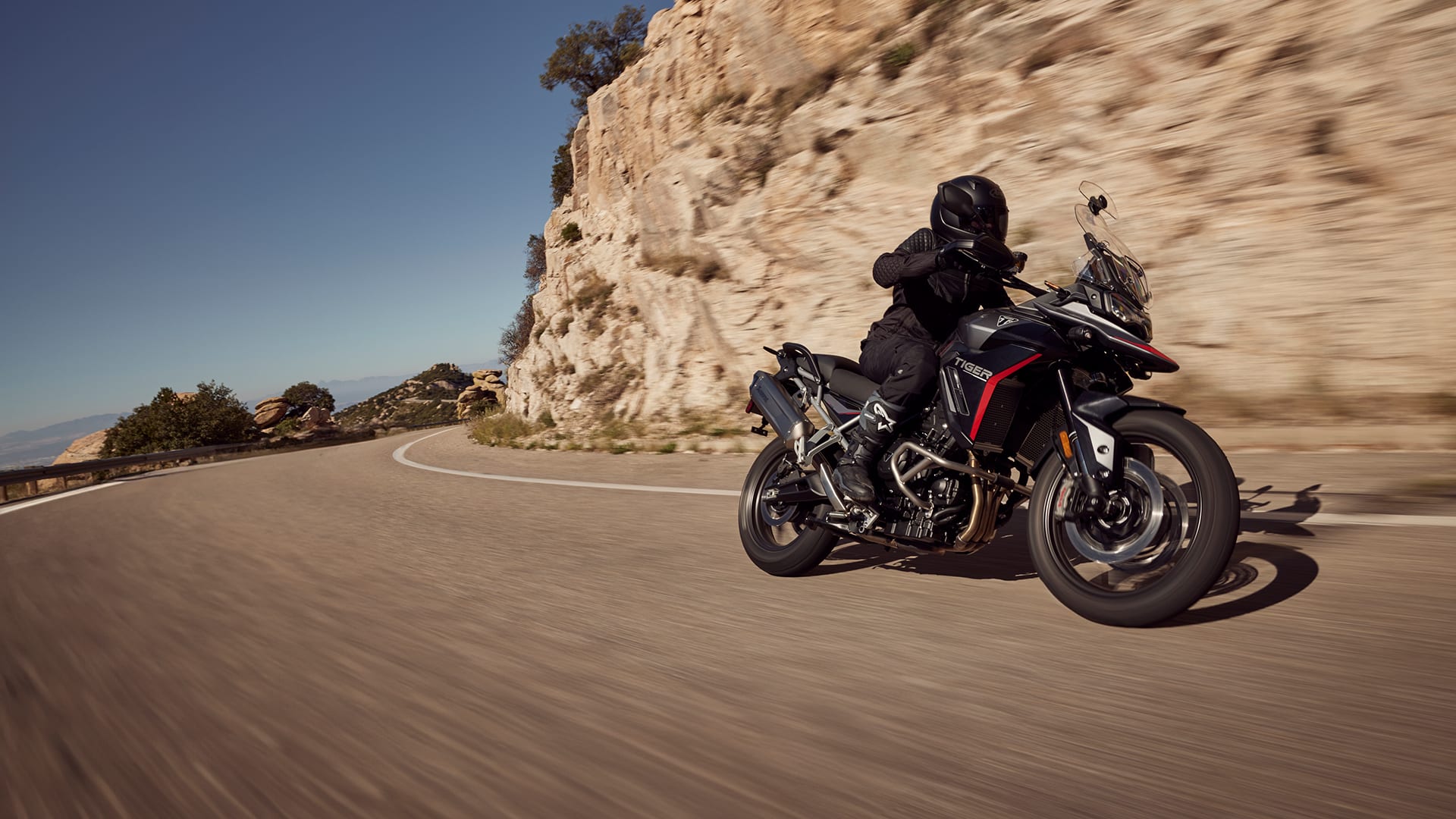 The chassis has been designed to offer the ideal blend of strength and flexibility to endure the rigours of tough rally stages while still offering the compliance needed for race-winning rider feedback and confidence.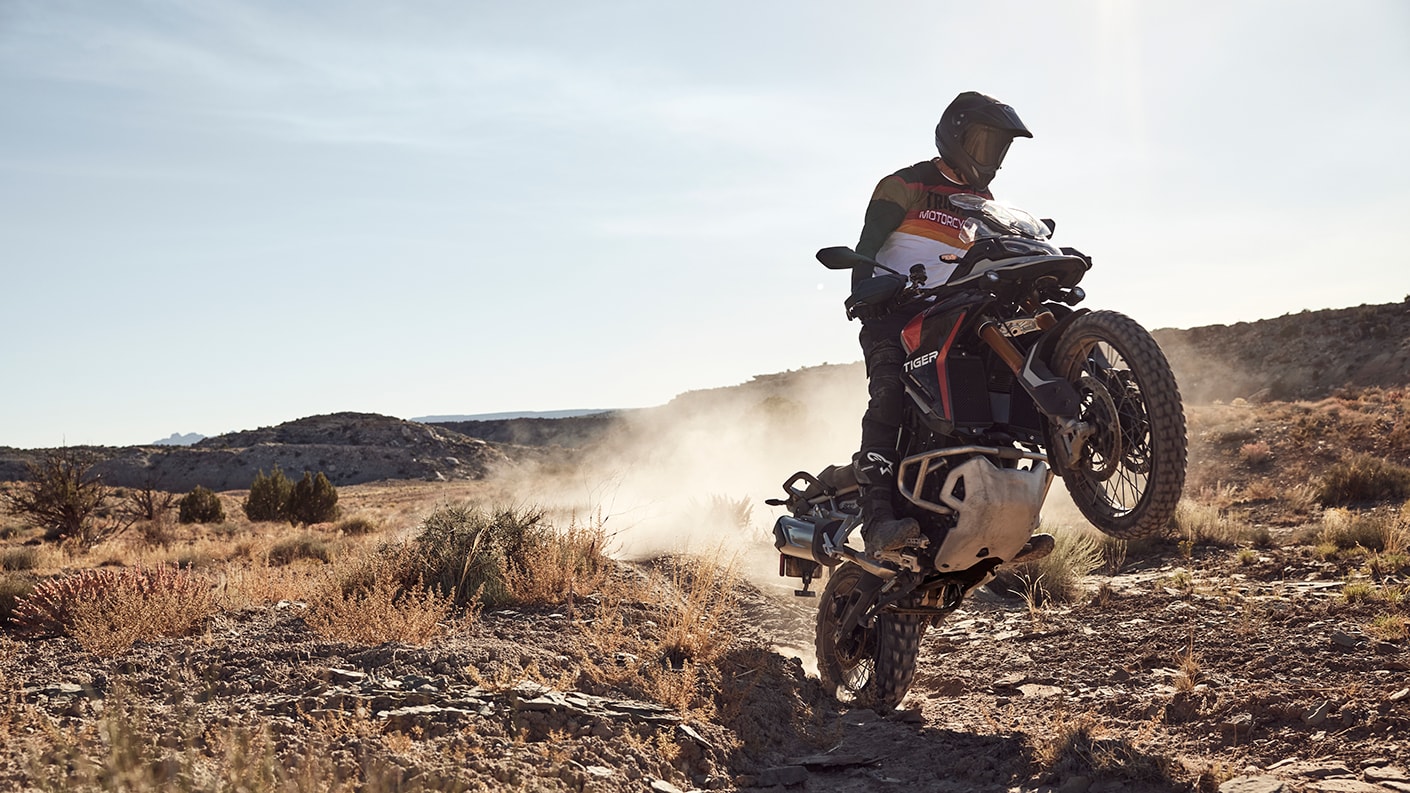 Each New Tiger 900 has model-specific suspension developed to bring the best from its bias, be that road or off-road.
TIGER 900 GT
The GT features Marzocchi suspension with adjustable compression and rebound damping for assured road handling and comfortable touring with the capability to tackle off-road terrain.
TIGER 900 GT PRO
The GT Pro is fitted with bespoke Marzocchi suspension that offers a full range of adjustment with an electronically adjustable rear suspension unit — meaning you can adjust preload settings between solo, pillion and fully loaded for that big adventure at the touch of a button.
TIGER 900 RALLY PRO
The Rally Pro uses fully-adjustable Showa suspension with a generous 240mm front and 230mm rear travel. This high-quality progressive suspension set-up can soak up the biggest hits off-road, taking heavy landings and step-downs in its stride while still offering suppleness in the top-end of its stroke to smooth out the ripples in the asphalt for sublime levels of rider comfort and feedback.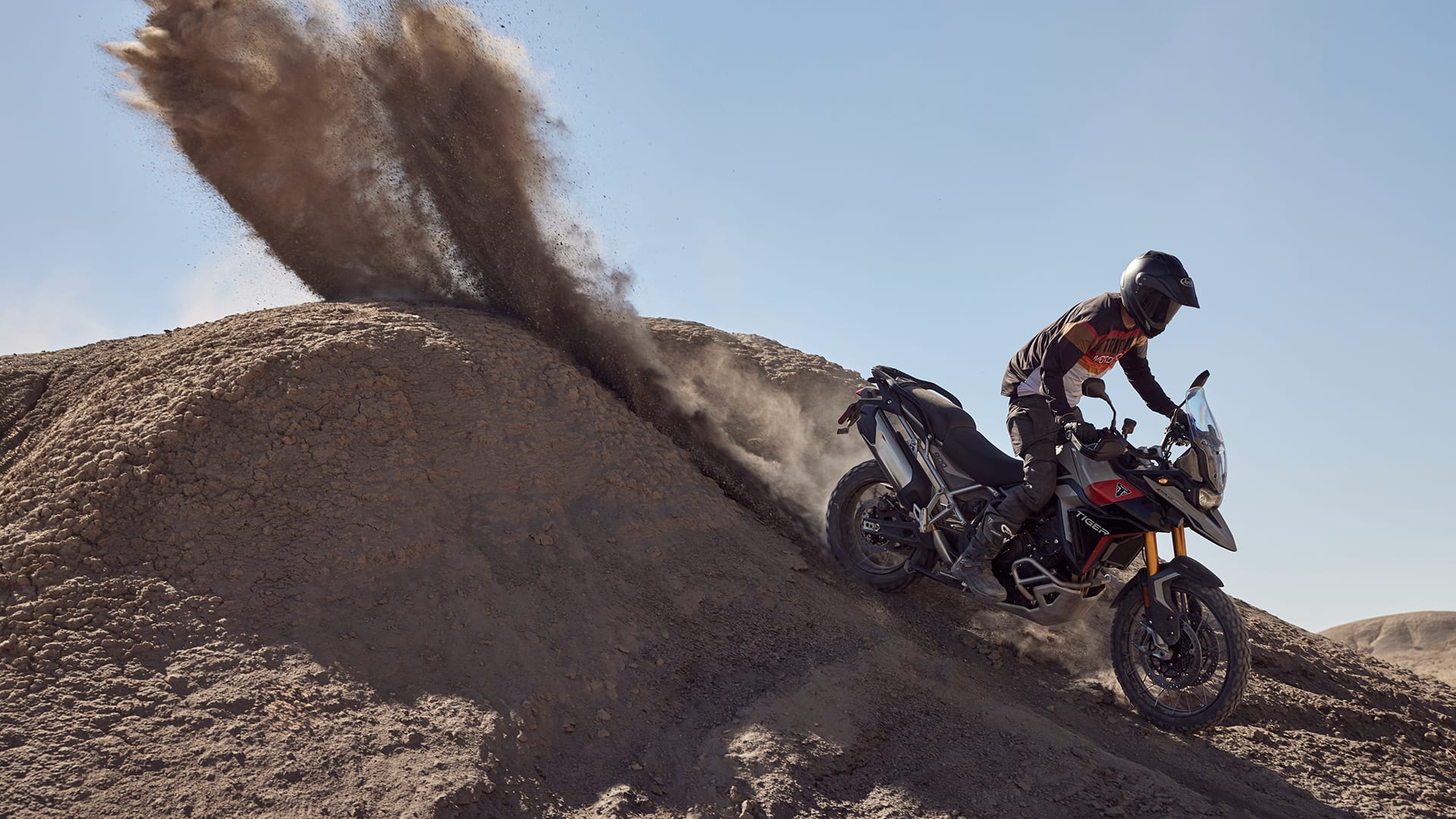 Brembo Stylema brake calipers come as standard on all New Tiger 900 models. By far the best brakes in class, immense stopping power is matched only by the exquisite lever feel that helps to keep even fierce braking smooth and controlled.
While your riding aspirations might not extend to winning races such as the Baja Aragón, 1000 Dunas Raid and the Bassela Enduro, the results of Iván Cervantes' victories in these prestigious world-class events can be felt throughout the New Tiger 900.
Excellent agility, a more intuitive and comfortable riding position both seated and standing, exceptional low-speed balance and high-speed stability are all traits of this latest version of the benchmark middleweight adventure motorcycle.