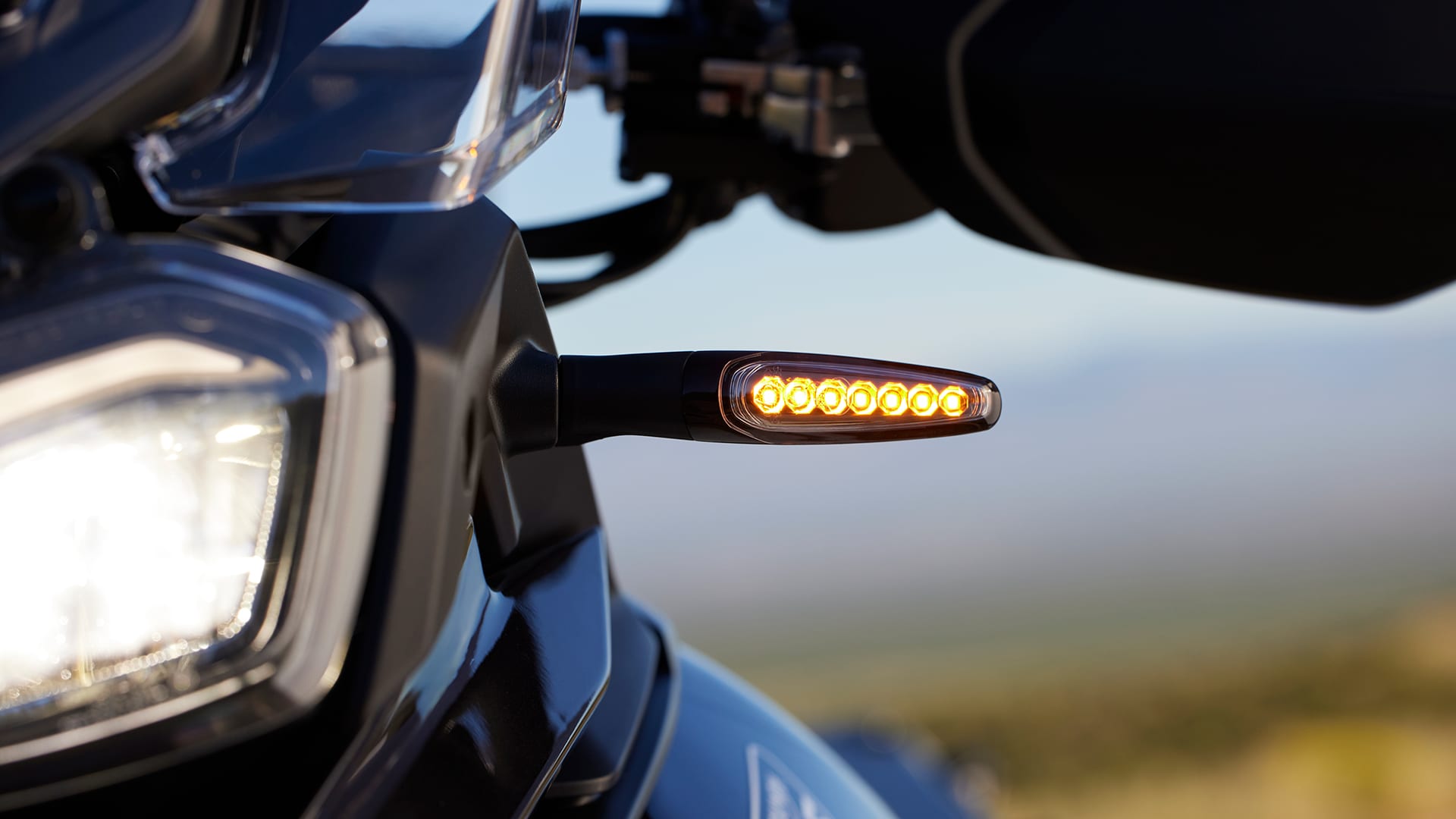 With over 50 genuine Triumph accessories available for the New Tiger 900, there's no adventure too big, and no detail too small.
Taking care of touring couldn't be easier. A broad range of luggage covers all bases from simple commuting storage to huge touring panniers.
Inspiration kits showcase the various options — for example the Trekker Kit will help you to discover the touring accessories and luggage while the Expedition kit focuses on off-road accessories and features super-tough panniers and boxes.
Protection is also available, from sturdy engine bars to engine casing covers, while numerous styling options can help to turn a Tiger into your Tiger.