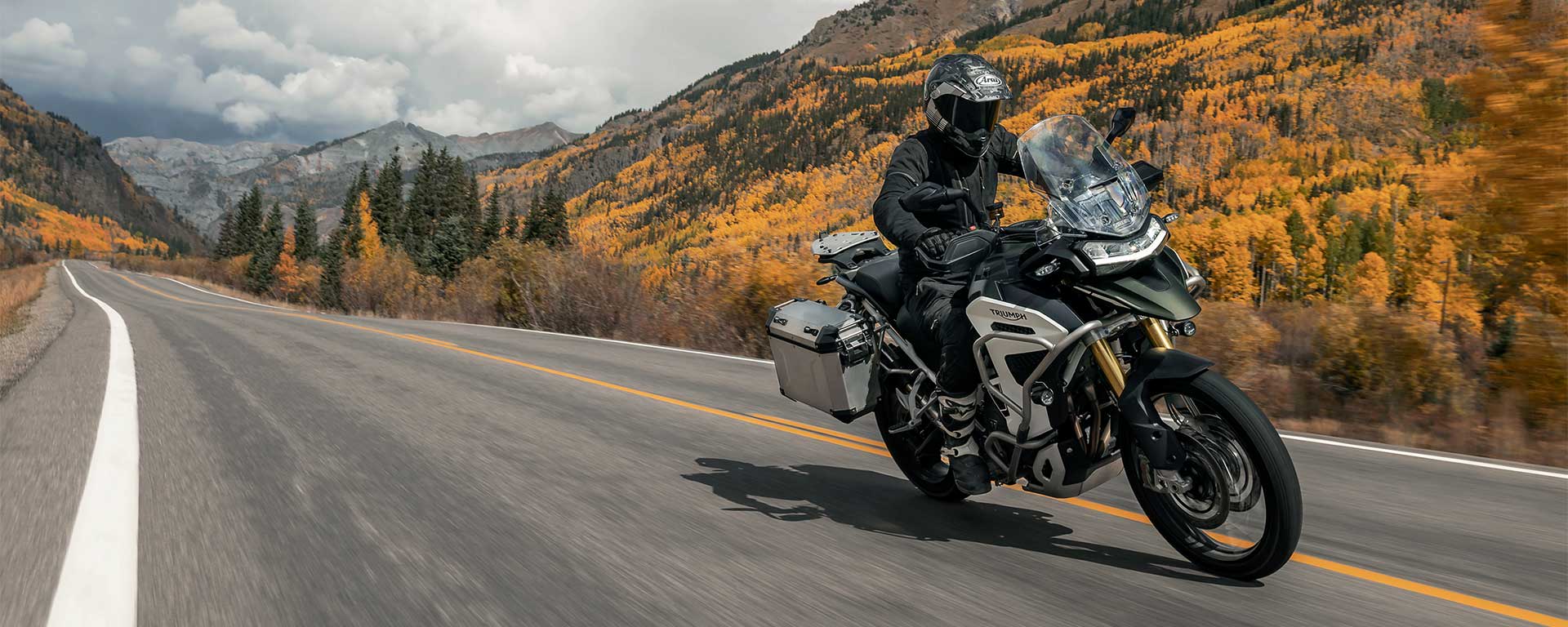 Adding protection to the Tiger 1200 couldn't be easier. Each and every part has been designed to blend functionality with styling, adding yet more strength to the Tiger 1200's rugged good looks and commanding presence.
The engine bar kits offer upper or lower protection and can be mounted individually or, for the best protection, together. Made from high-grade tubular stainless steel these bars will protect the engine casings in the event of a fall.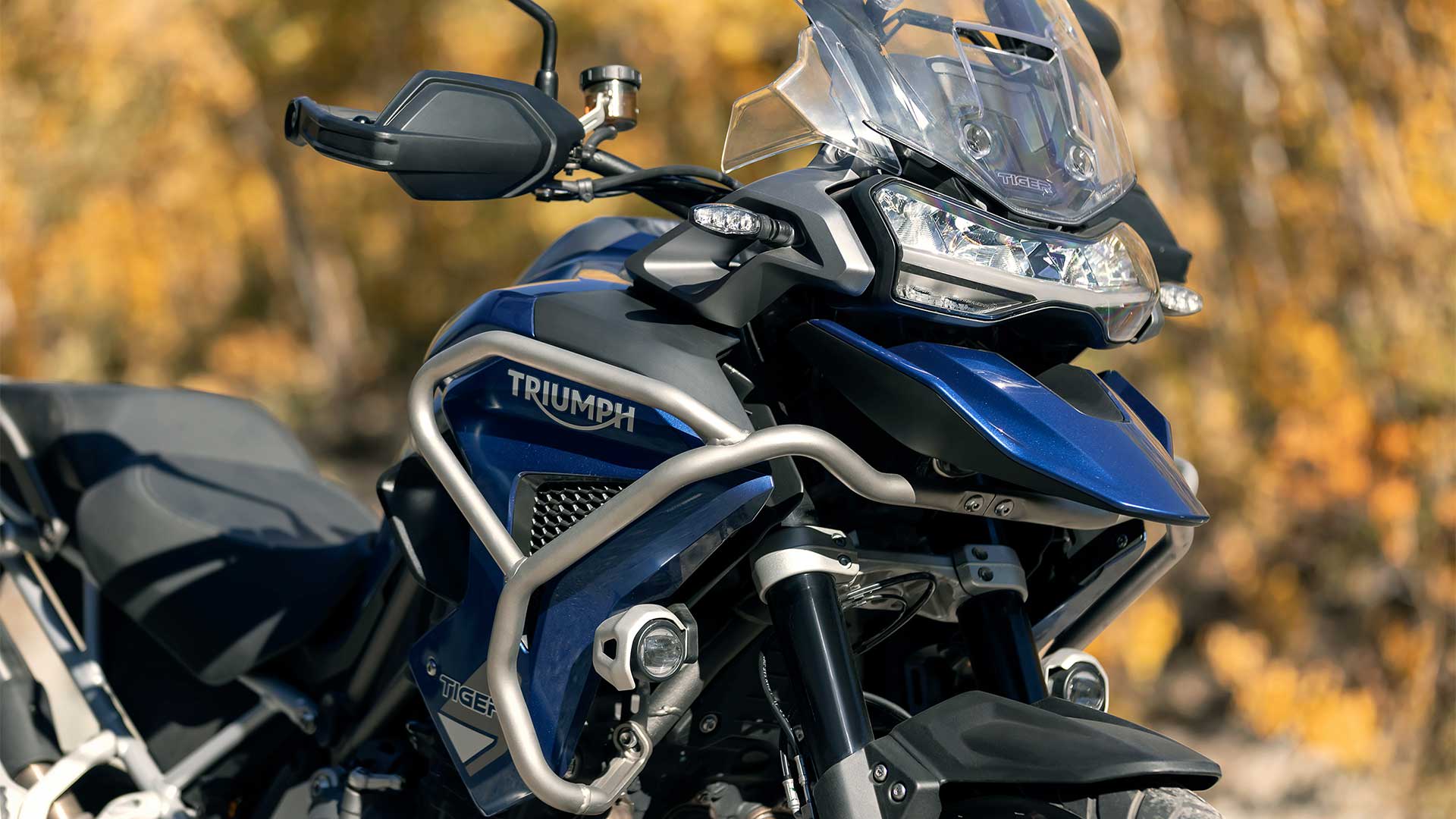 To protect the underside of the engine from rocks and foreign objects, the aluminium sump guard has been designed to be tough without being heavy. With a sturdy 4mm thickness in key areas, it's a must-have for the ardent adventurer.
Designed for off-road use only, the hard-coated, injection-moulded polycarbonate headlight protector fits easily thanks to the quick release snap fit mounting. Ideal for those gravelled fire road stints into the back of beyond.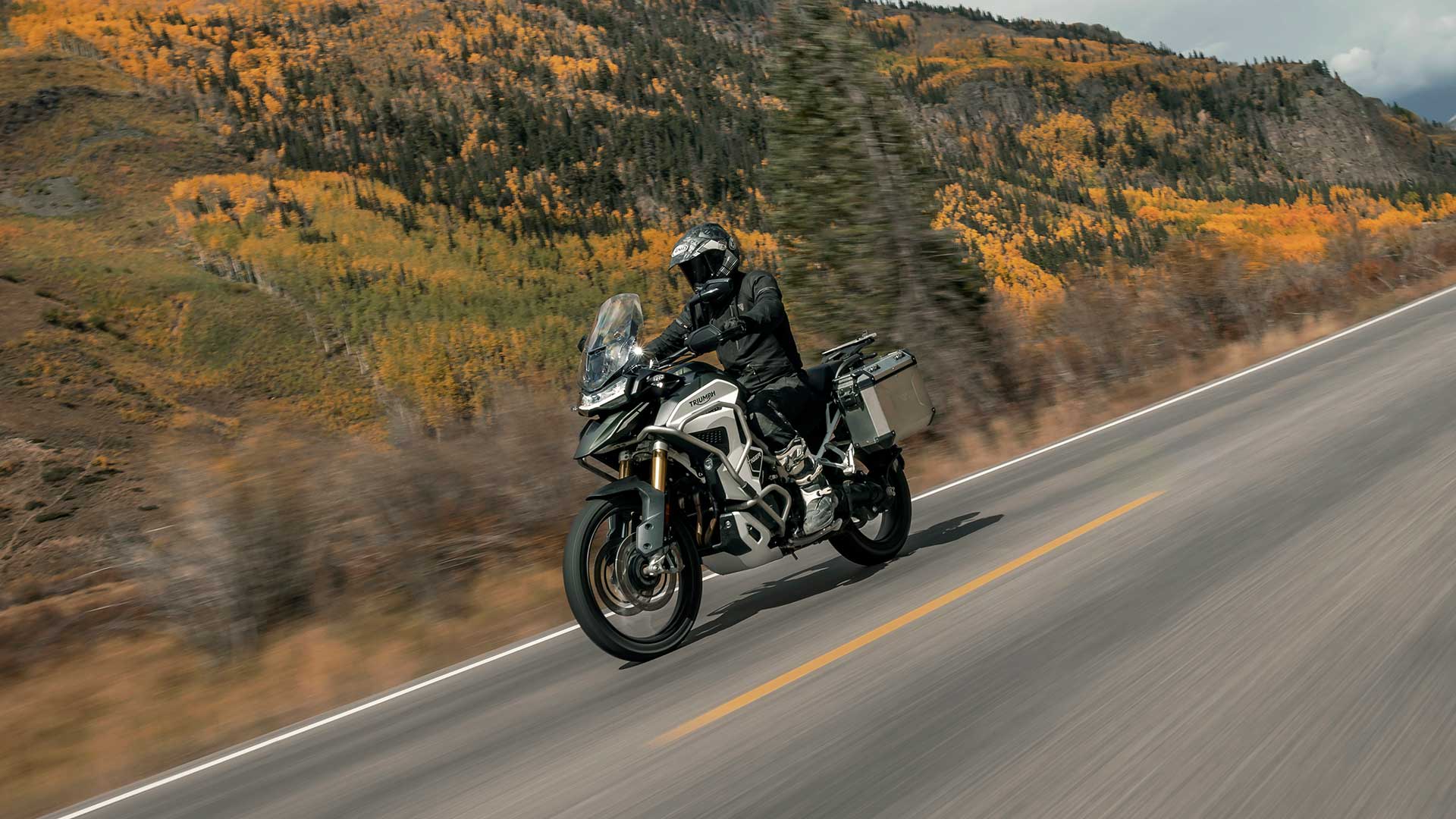 TIGER 1200
Triumph Tiger 1200: the world-beating all-roads adventure bike, perfected by you…