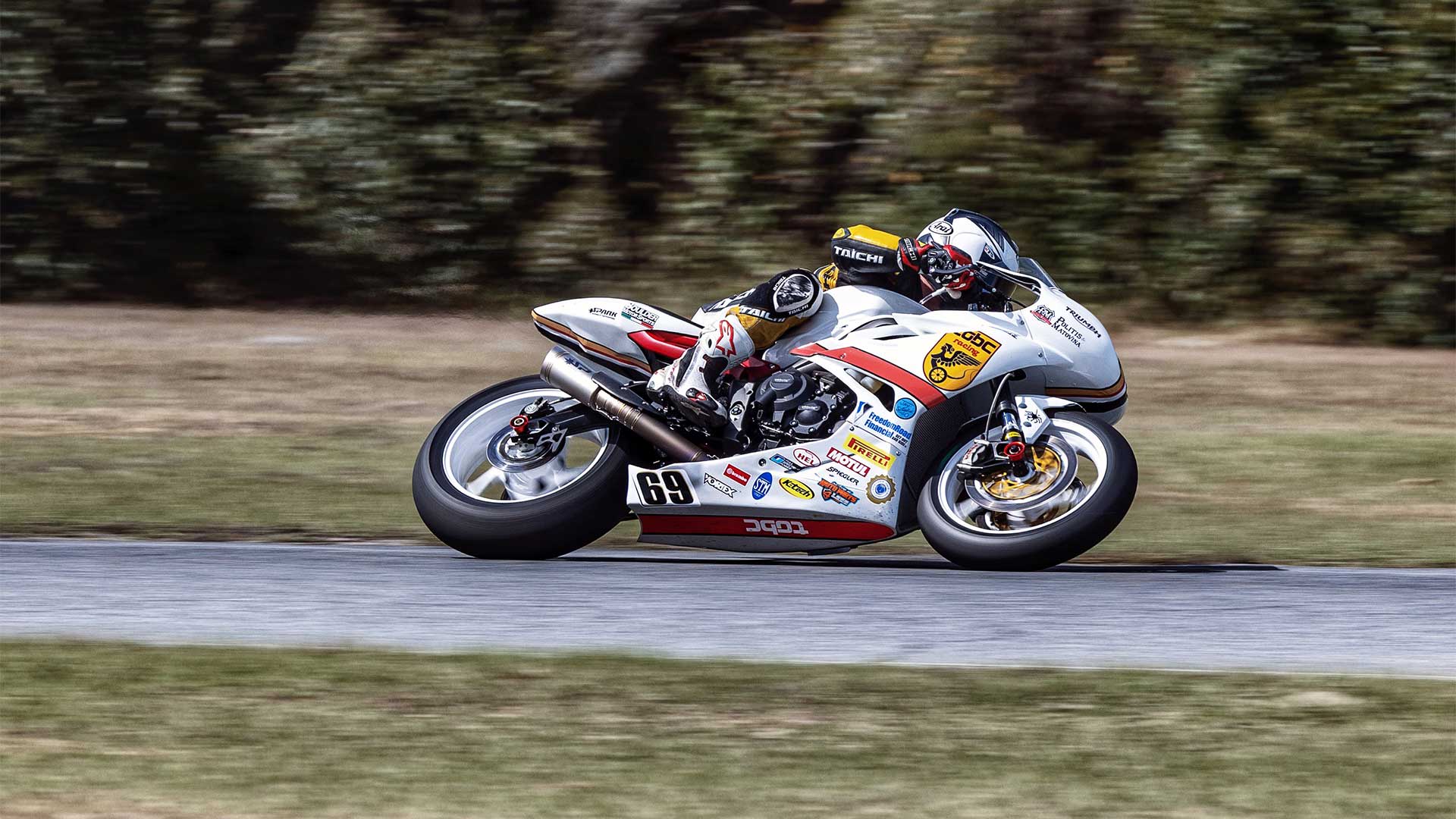 TRIUMPH & FREEDOMROAD FINANCIAL PARTNER WITH TOBC RACING FOR RETURN TO DAYTONA 200
In 2022, Triumph Motorcycles, celebrating 120 years of performance, returns to the paddock for the 80th running of the Daytona 200 with a factory supported racing effort in collaboration with TOBC racing.
The TOBC – Triumph racing team will be the result of a partnership between the British brand, with support from FreedomRoad Financial, and the racing team led by Michelle Lindsay, which has won three of the past six runnings of the legendary race, and is the only women owned team with a Daytona 200 win.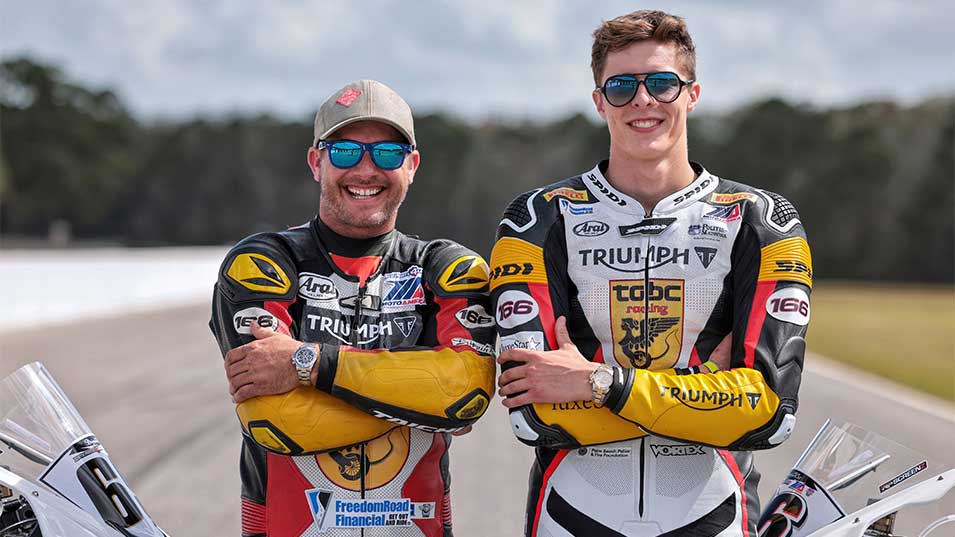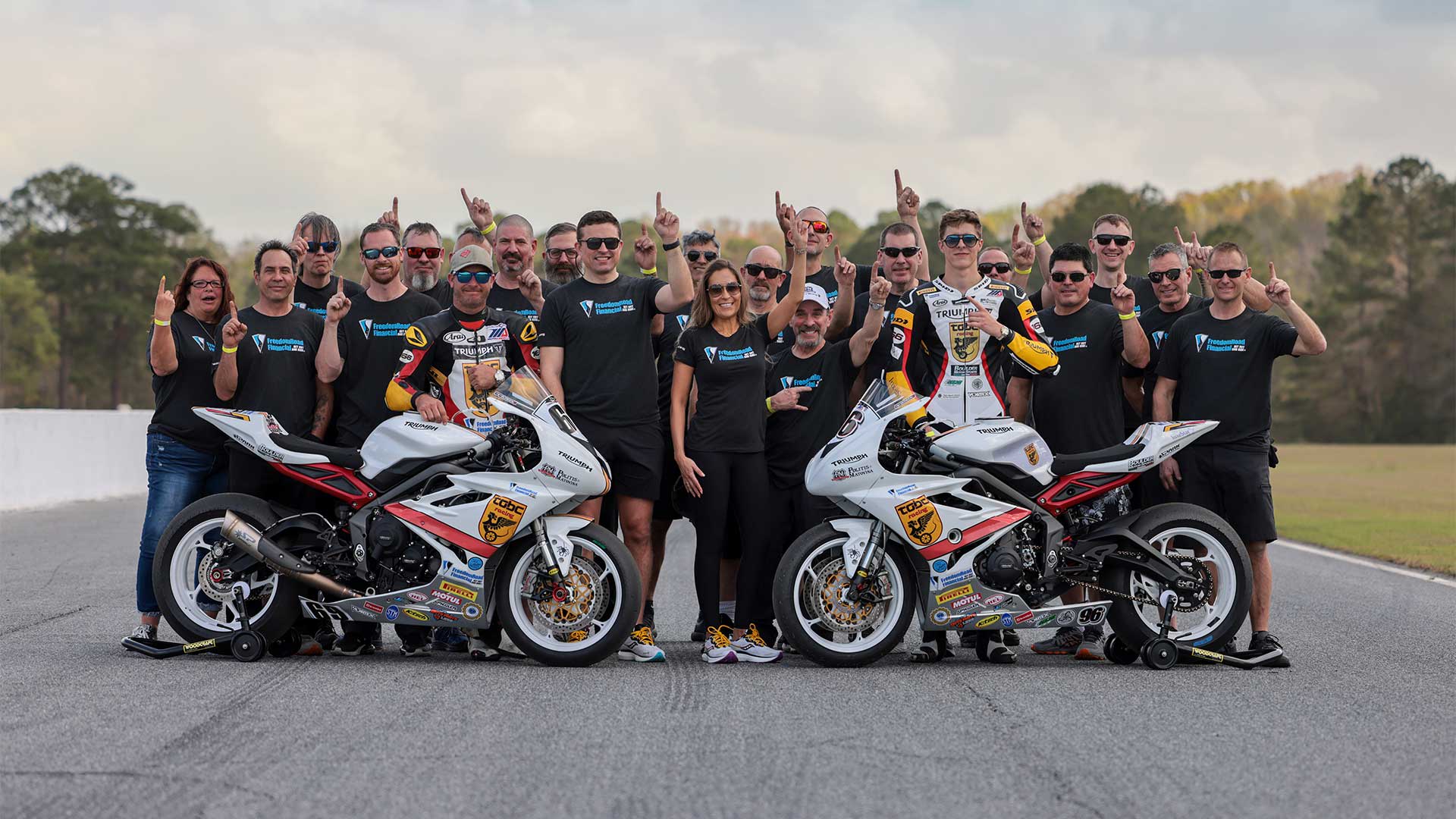 Triumph Motorcycles will be officially supporting TOBC by supplying race bikes derived directly from the Street Triple RS, along with insights gained from the Dynavolt Triumph team which ran those motorcycles in the 2021 British Supersport Championship. The bikes will be powered by the Triumph 765 Triple engine, which has proven outstanding performance and reliability in the last three seasons of the Moto2™ World Championship and are now approved under the sanctioning of the American Motorcyclist Association and MotoAmerica, as they've closely replicated the rules set by World Supersport Championship for 2022, allowing for a wider range of motorcycles to compete.
Helming the TOBC Triumph motorcycles at the Daytona International Speedway is a pair of veteran riders Danny Eslick and Brandon Paasch. Together, Eslick and Paasch have won five of the last seven Daytona 200 events. Paasch is the defending Daytona 200 champion following his win in 2021 and has spent a full 2021 season riding a similar Triumph Street Triple RS derived race bike in the British Supersport Championship for PTR racing's Dynavolt Triumph team. Eslick is a four-time winner, including a win on a Triumph Daytona 675 in 2014, taking his most recent win in 2018. Together, Eslick and Paasch present a strong lineup for the highspeed demands of the Daytona 200.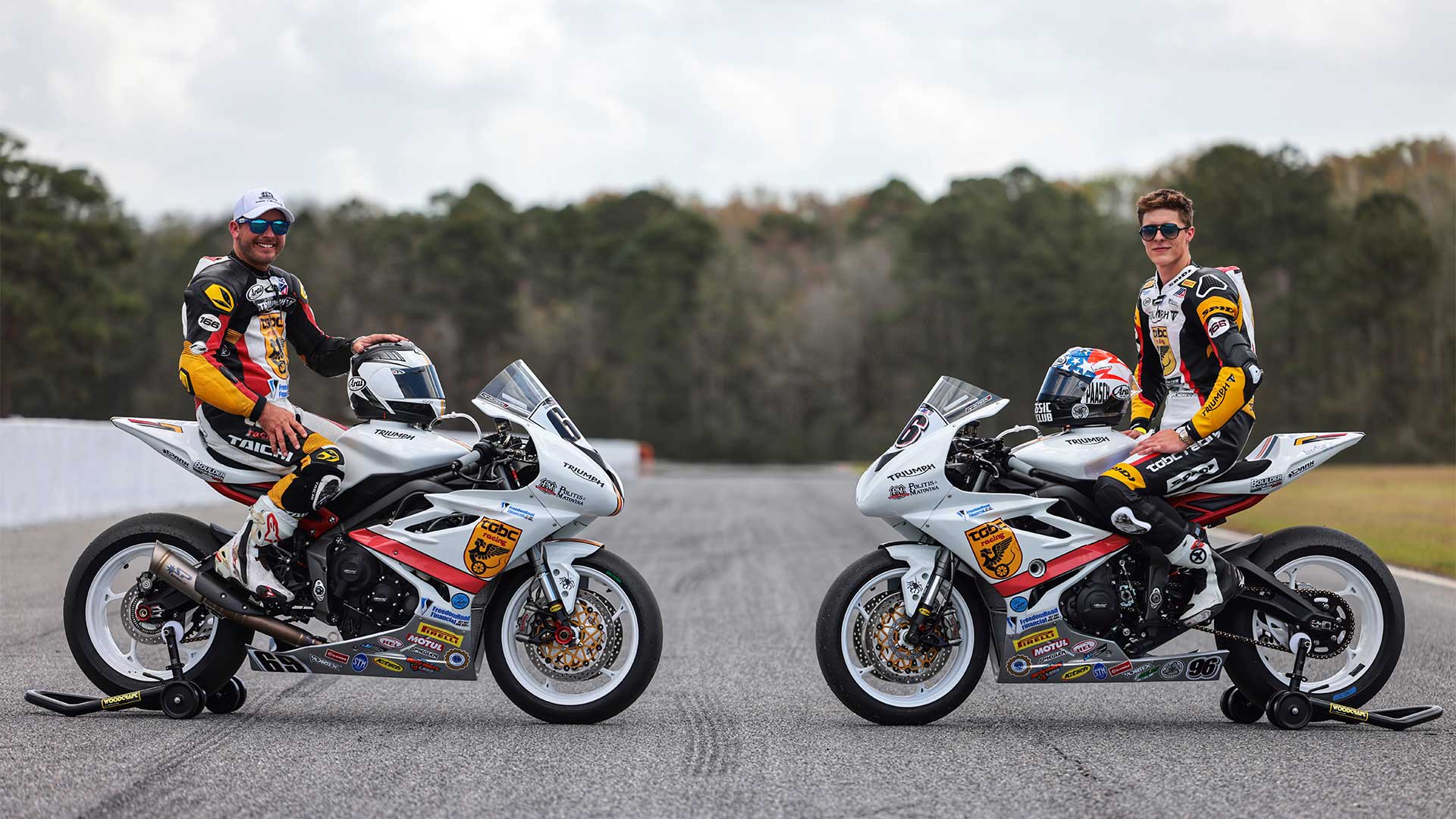 Jeremy Appleton – Global Racing Manager, Triumph Motorcycles: "It is a significant step to have two Triumph Street Triple RS motorcycles bringing our technology back to the Daytona 200. This is a legendary race, followed by racing enthusiasts from around the world, and it's only fitting that as Triumph celebrates 120 years of motorcycle performance, that we compete in the milestone 80th outing of the iconic race. With the support of FreedomRoad Financial, we've partnered with a race team and riders that are proven winners and together with the Street Triple RS, could very well be the recipe for a potent challenge from Triumph at this year's Daytona 200."
Michelle Lindsay – TOBC racing owner: "It is a tremendous opportunity for the TOBC team, and we are grateful for the support and partnership of Triumph on both sides of the pond. We appreciate the enthusiasm and excitement of Triumph and FreedomRoad Financial, and the willingness of the PTR team to share the experience gained in 2021. We're also thankful for Boulder Motorsports for building the bikes, and for the support from our key sponsors Politus & Matovina P.A. Attorneys, Palm Beach Police and Fire Foundation, Jay Geeker Studios, Pirelli, and K-Tech, to help make this all happen. TOBC looks forward to building on the 2021 success and putting two riders on the box for the 2022 Daytona 200!"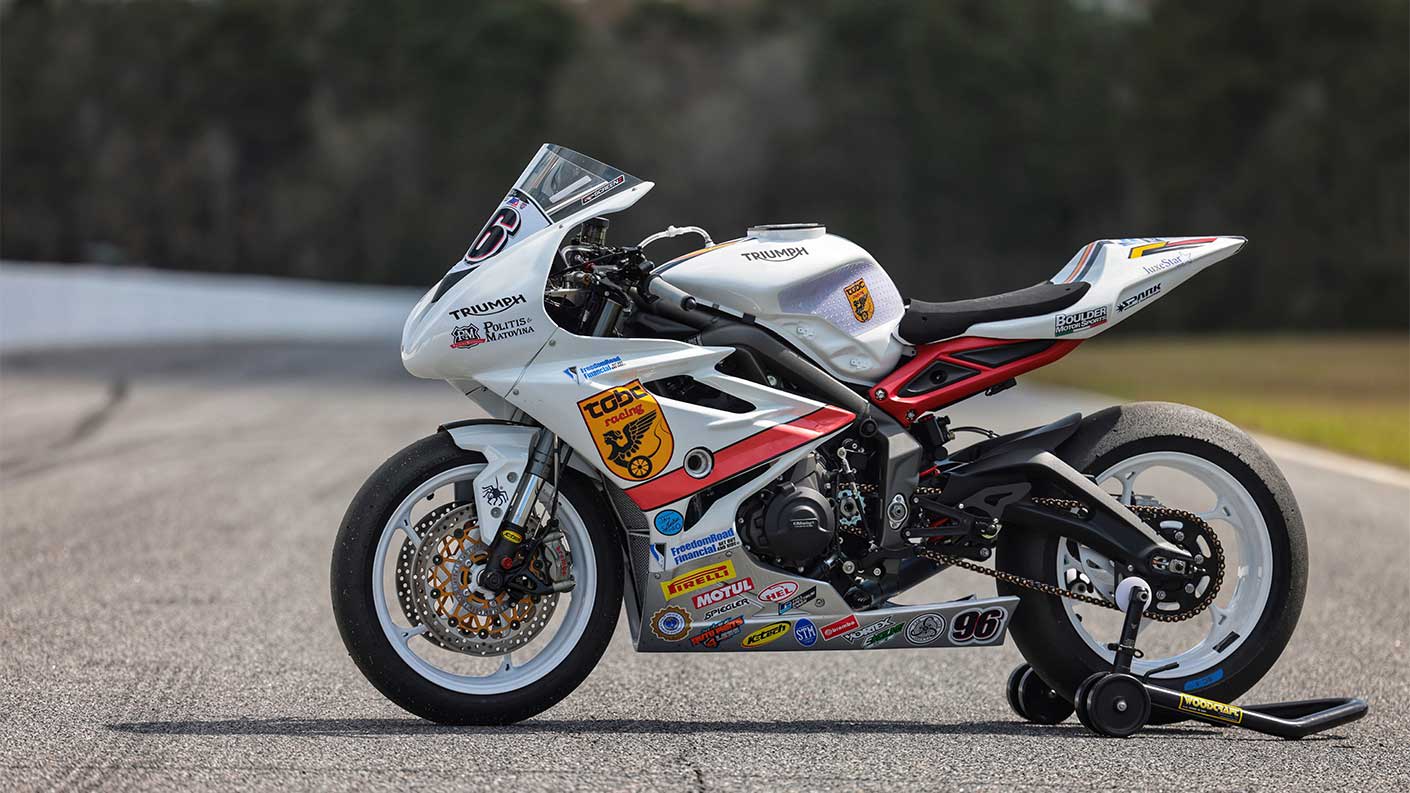 Danny Eslick – Rider & 4-time Daytona 200 Winner:
"I'm always excited to take on the full field of riders for 200 miles at the World Center of Racing, but this year feels special. I won my first Daytona 200 on a Triumph and this year I'll be riding to win a record setting fifth win on one."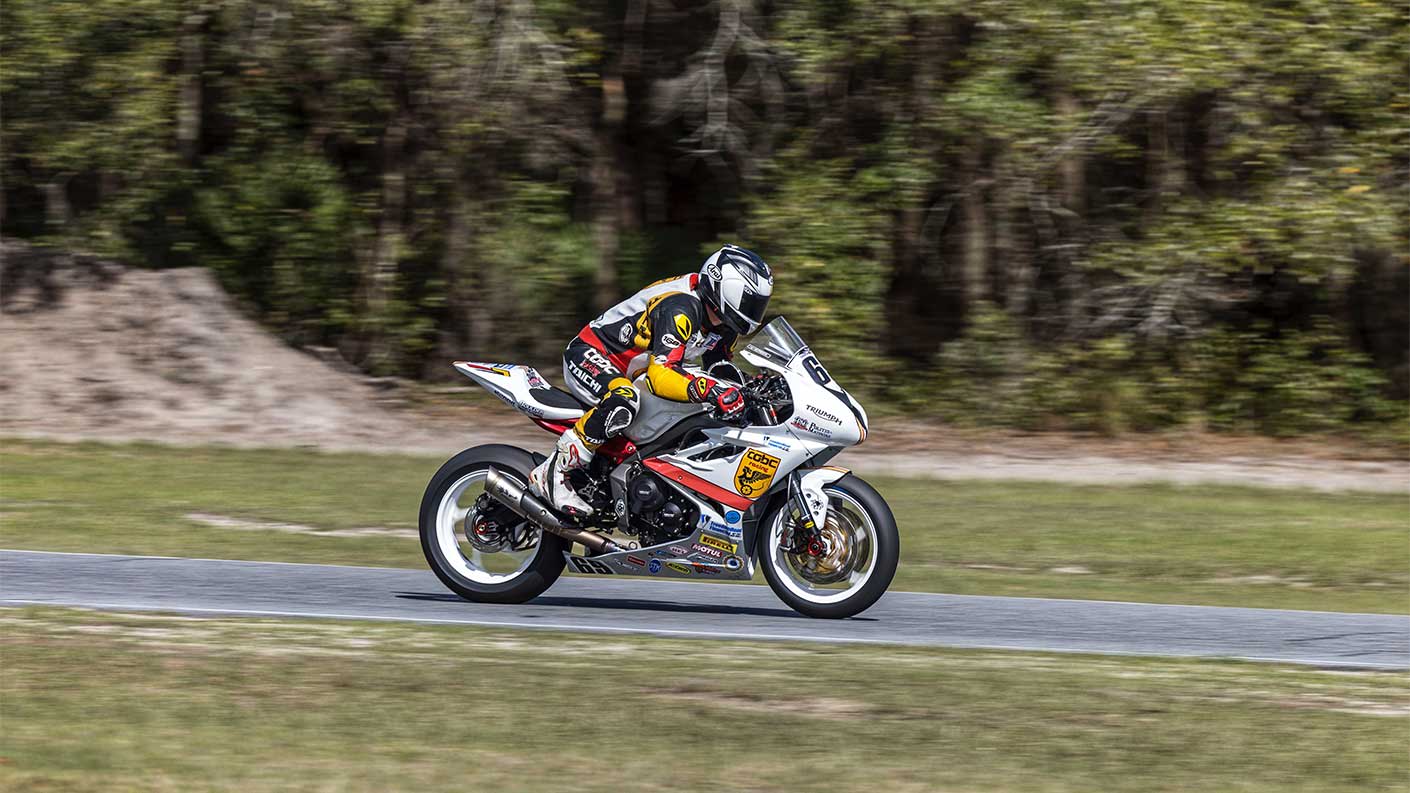 Brandon Paasch – Rider & 2021 Daytona 200 Winner:
"I'm incredibly excited to return to the Daytona 200 with this team, and with the continued personal support from the Classic Car Club of Manhattan, Evolve GT, and Luxe Star. I feel very comfortable with this bike already after the full season riding it for PTR in British Supersport. I can't believe I'll now be riding a Triumph at Daytona, like the legend Gary Nixon, as a defending champ on a team with a 4-time winner. It all feels so unreal, but I couldn't be more confident in this bike and this team."

Tom Collins– Managing Director, FreedomRoad Financial:
"When Triumph asked us if we wanted to go racing with them at the Daytona 200, it was an easy decision. We are proud to have Triumph as our longest tenured OEM relationship as we've been their retail finance partner since 2008, and we're honored to help them make it back to the top of the podium at the 80th Daytona 200."