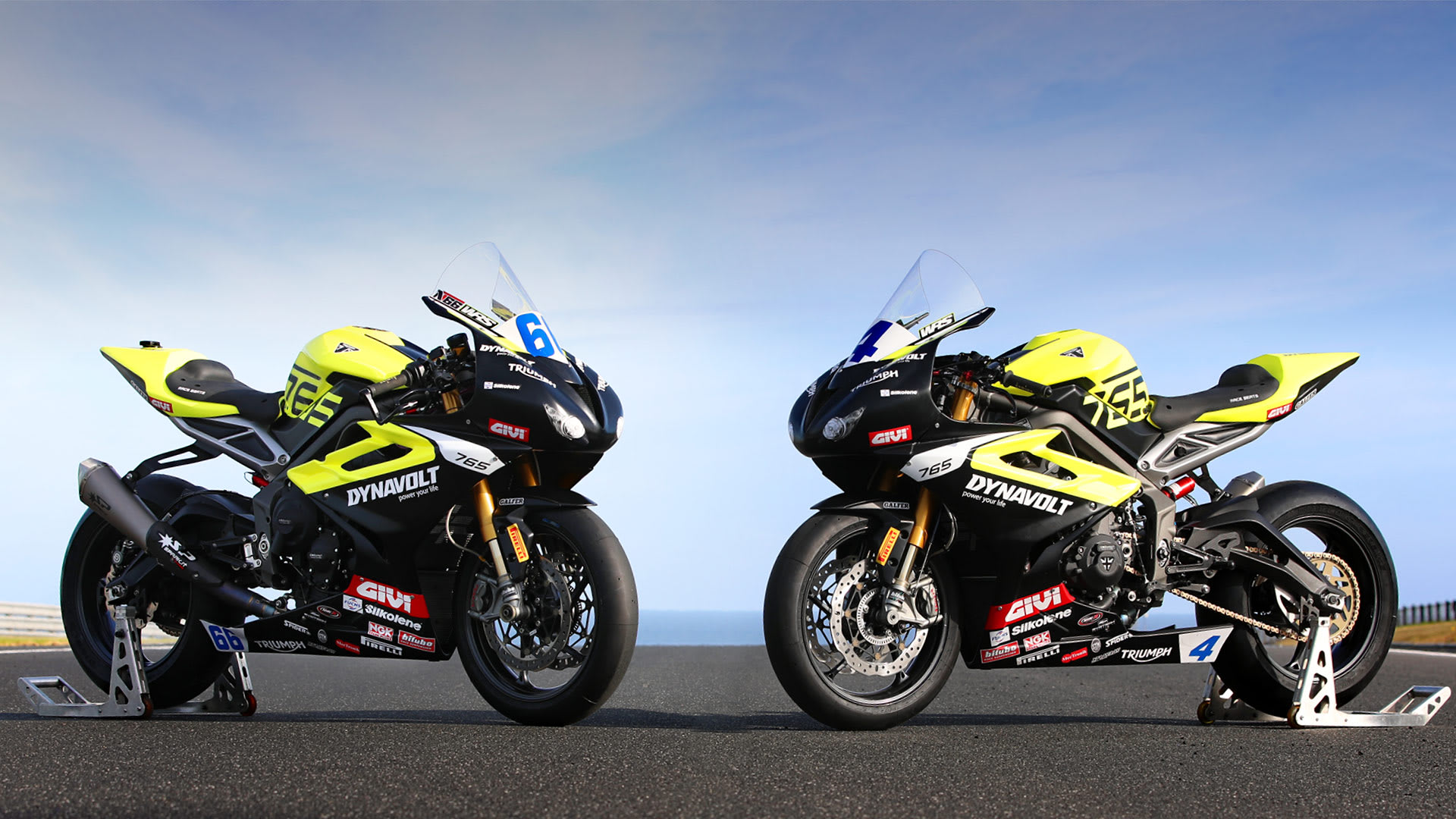 Triumph partnered with PTR Racing in 2021 to spearhead its racing campaign in Supersport competition with the Street Triple RS. In 2023 the PTR team, PTR Triumph, is fielding Finnish racer Niki Tuuli and British competitor Harry Truelove in the FIM Supersport World Championship.
Finnish racer Niki Tuuli has the credentials to be a title contender in the FIM Supersport World Championship in 2023. Moving on from three years in the Superstock 600 series, Tuuli made his debut in the WorldSSP category in 2016 where he impressed with podium finishes in all three of his wildcard entries. The following year he enjoyed a successful season as a permanent rider in the series, before leaving the PTR team mid-way 2018 to race in the Moto2 Championship where he went on to take a point scoring finish in his first season.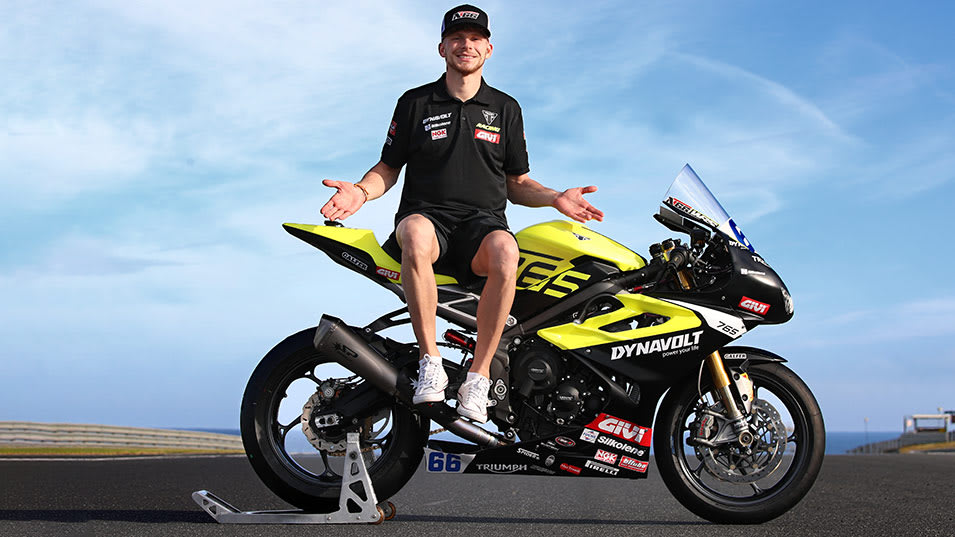 Tuuli went on to race in the MotoE series in the following two seasons finishing in sixth in 2020, before returning to the WorldSSP class in 2021 with a number of podium finishes. Last season Tuuli had enjoyed a handful of podiums along with a race victory, and returns to the PTR squad with Triumph machinery for an assault on the 2023 WorldSSP series. The 27-year-old who hails from Imatara in Finland is looking forward to fighting for the top step of the podium, and ultimately the title aboard Triumph Street Triple machinery.
Name: Niki Tuuli
Birthday: 26 October 1995
Nation: Finland
Hometown: Imatra
Start Number: 66
Hobbies: Cross country skiing, cycling and the gym
One thing you might not know about Niki: Niki is a trained Firefighter
2010 – Finnish Champion 125GP
2012 – Yamaha R6 Cup Champion (IDM)
2013 – European Superstock 600 – 14th overall with two top five finishes
2014 – Superstock 600 – 4th overall with three podiums including one victory
2015 – Superstock 600 – 4th overall with two podiums
2016 – FIM Supersport World Championship wildcard – podium finishes in all three events entered
2017 – FIM Supersport World Championship – 7th overall with two podiums including one victory
2018 – Began season with PTR in the FIM Supersport World Championship, went to FIM Moto2 and took a point scoring finish
2019 – MotoE – won the opening round, but did not compete in the final three races
2020 – MotoE – 6th overall with two podiums including one victory
2021 – FIM Supersport World Championship – 11th overall with three podiums
2022 – FIM Supersport World Championship – 8th overall despite missing five races, and he took one victory.
A British bike, British team and now a British rider – Harry Truelove joins PTR Triumph in 2023 hot off the back of his third-place finish in the fiercely contested British Supersport series last season. With 10 podiums and one victory to his name in the UK in 2022, Truelove steps up from his WorldSSP wild-card debut at Donington Park last year and is excited to be heading to the world stage for a full season with the PTR Triumph team.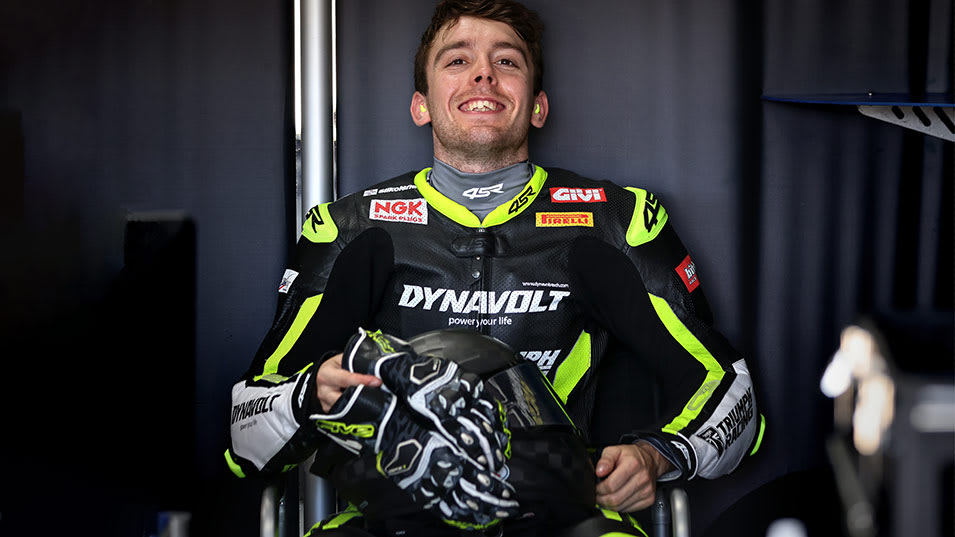 Name: Harry Truelove
Birthday: 30 September 1996
Nation: Great Britain
Hometown: Lincoln
Start Number: 4
Hobbies: Rock climbing, mountain biking, skiing, gaming and reading
One thing you might not know about Harry: Harry studied Property Surveying and Finance at Nottingham Trent University
2002 – Began go karting
2004 – Entered a number of go karting competitions
2007 – 1st Kartmasters British Grand Prix – WTP Cadet
2007 – 1st Super 1 National Comer Cadet Championship
2007 – 3rd MSA British Cadet Championship
2008 – Not active in motorsport
2009 – KF3 World Championship (Karting)
2010 – 2013 Not active in motorsport
2013 – Began motorcycle racing
2015 - 2nd in Thundersport GB Pre-National 600 category
2015 - 3rd in Thundersport GB Superstock 600 Championship
2016/17 - Raced in British Superstock 600 achieved several top 10 positions including a 2nd place finish
2018 – Raced in British Superstock 1000 category
2019 – 4th British Supersport Championship
2020 – 6th British Supersport Championship
2021 – 5th British Supersport Championship
2022 – 3rd British Supersport Championship + WorldSSP Wildcard
Simon Buckmaster
The PTRTriumph team, which is based in Lincolnshire, UK, is managed by Simon Buckmaster, who has been involved in racing from a young age both as a competitor and manager; in fact, in the earlier years of Buckmaster's racing career he competed on a Triumph Bonneville.
Following wins in both the domestic series' and on the world stage, injury cut Buckmaster's career short and he eventually went into the management side of the industry, leading a number of successful manufacturer-backed teams to British and World Championship glory. Today Simon manages the PTR Racing squad, which is a partner of Triumph's Racing programme in the WorldSSP category competing as PTR Triumph with the Triumph Street Triple 765 RS.