RICKY CARMICHAEL'S SUMMER ADVENTURE 2022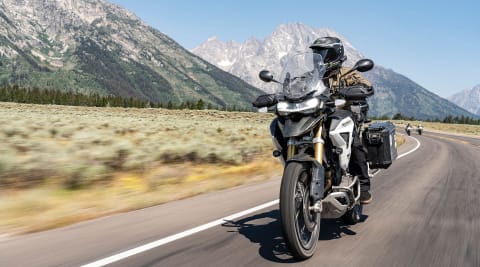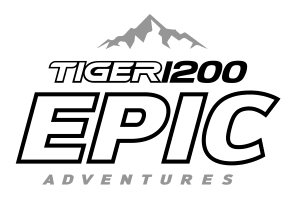 Ricky Carmichael inspires with an insight into his 2022 Summer Motorcycling Adventure, riding the Triumph Tiger 1200 Rally Pro and Explorer.
#Tiger1200EpicAdventures
"What a great ride! Every year we do this ride it keeps getting better and better! It blows my mind how we continue to find new roads that lead to new places that are just as spectacular as the places we went to the year before. We say it every year and it's true, there is no better way to see this country than on a motorcycle. An adventure bike makes it even better because it expands your possibilities to find nontraditional routes which often lead to new places you wouldn't have otherwise found! That was the case again this year and I am grateful for the opportunity to do this ride every year. The newly updated and redesigned 2023 Triumph Tiger 1200 Rally Pro and Tiger 1200 Rally Explorer made this year's ride even better with the number of miles we covered."
Tiger 1200 Rally Explorer
The ultimate range of accessories for the ultimate long-range adventure motorcycle. Super-tough protection, rugged luggage and a choice of over 50, high-quality, adventure-enhancing parts are just a click away.
Price From $55,000.00