DISTINGUISHED GENTLEMAN'S RIDE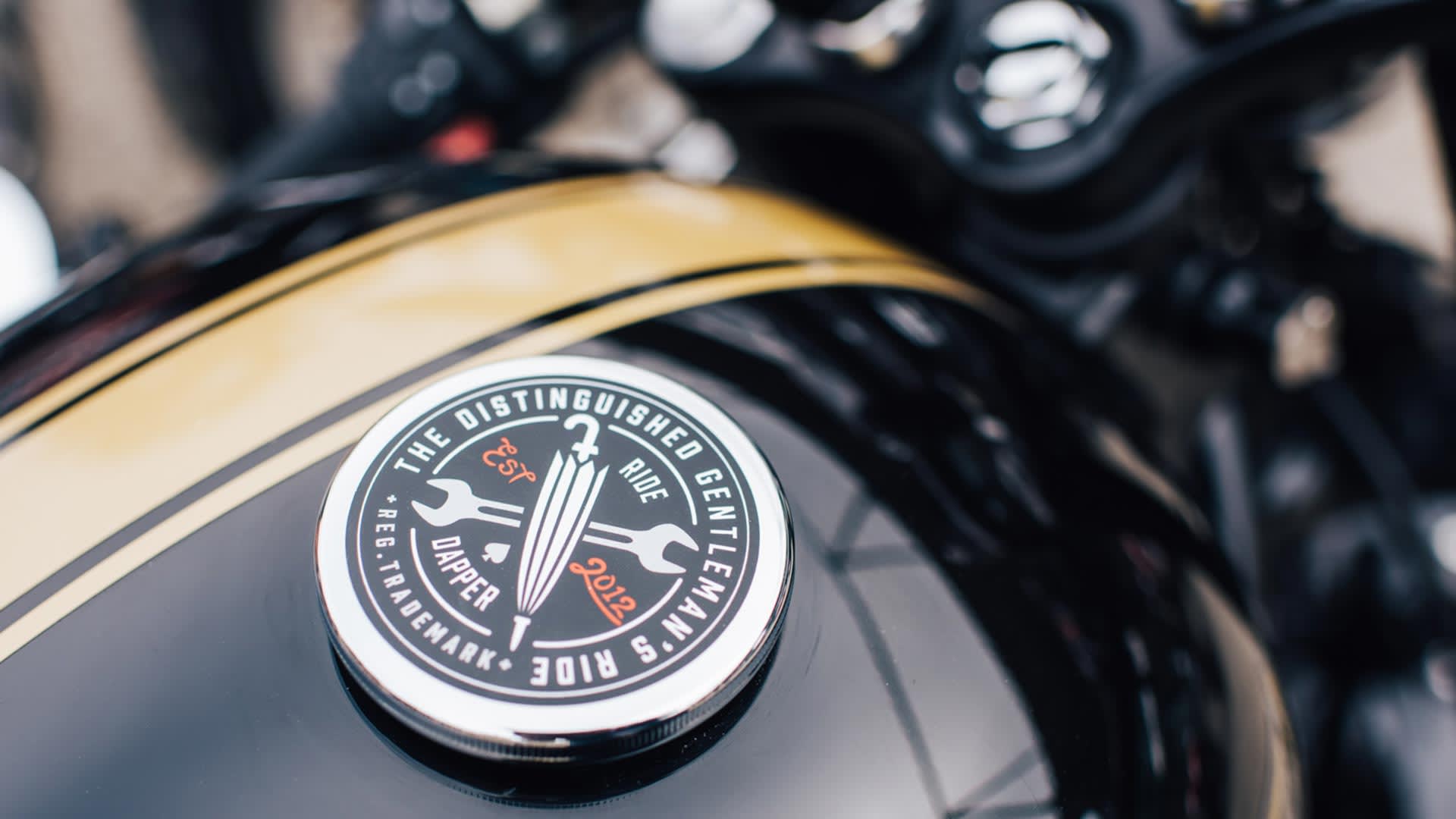 WHAT IS THE DGR?
The Distinguished Gentleman's Ride creates themed rideouts across the globe to raise awareness and funds for male charitable causes. Triumph decided that the Distinguished Gentleman's Ride captures everything to be celebrated about motorcycling, and has supported the event for a number of years, seeing DGR grow to a global event in the process.
GET INVOLVED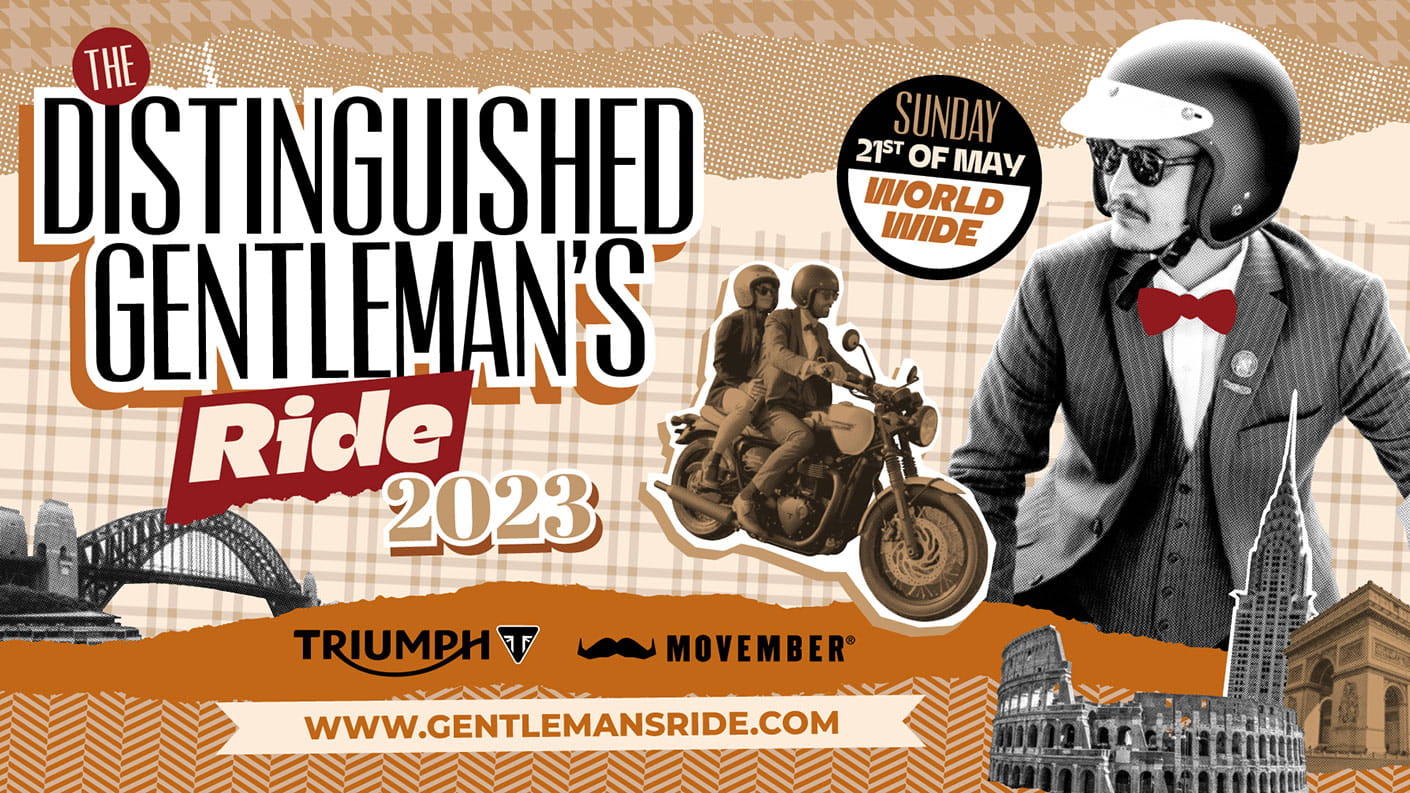 WHERE DOES IT TAKE PLACE?
On Sunday 21st May 2023, riders with gather across the globe dressing dapper and riding Classic and Vintage style motorcycles to raise funds and awareness for men's mental health and prostate cancer research.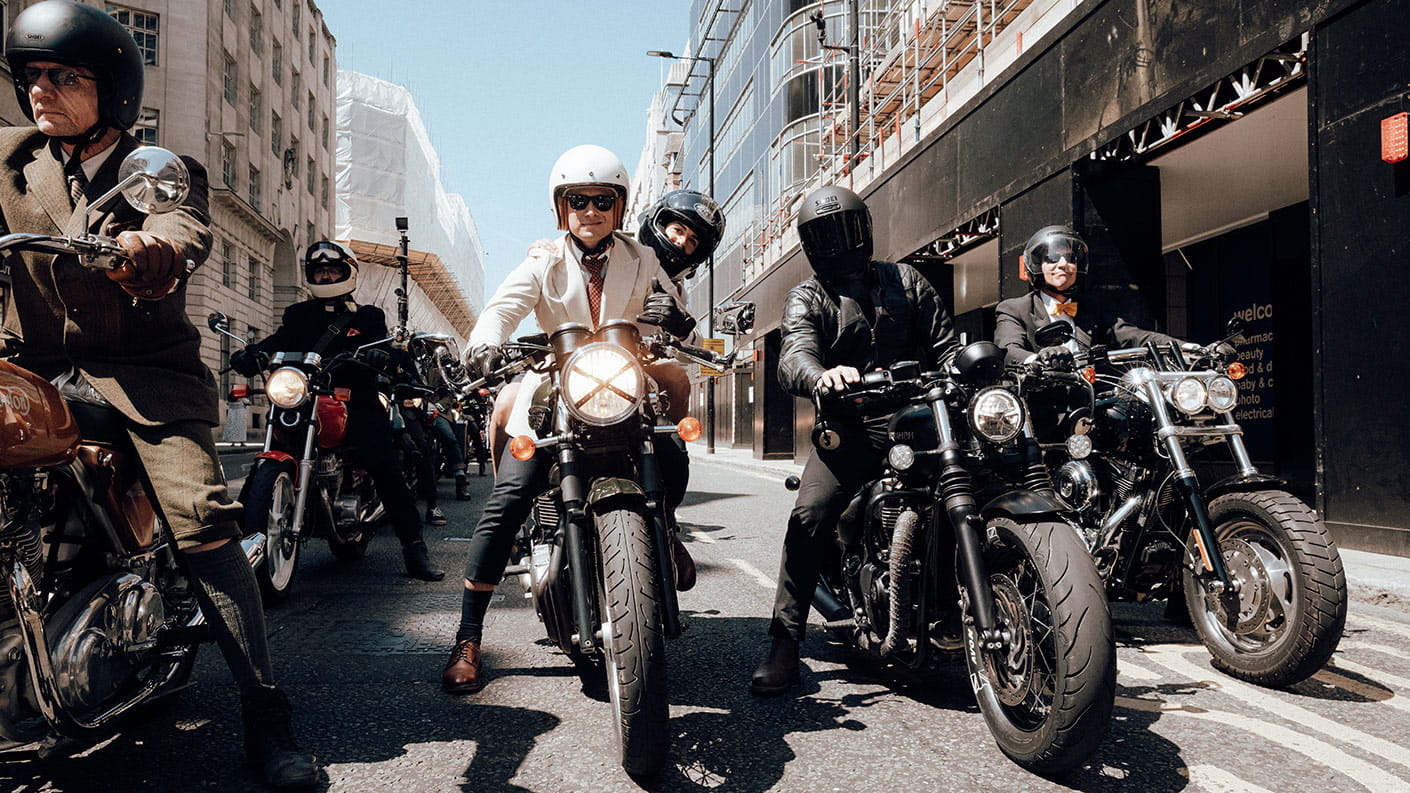 HOW DO I TAKE PART?
If you want to put on your Sunday best and take part in the next Distinguished Gentleman's Ride, you can get more information by visiting the DGR Website.
VISIT DGR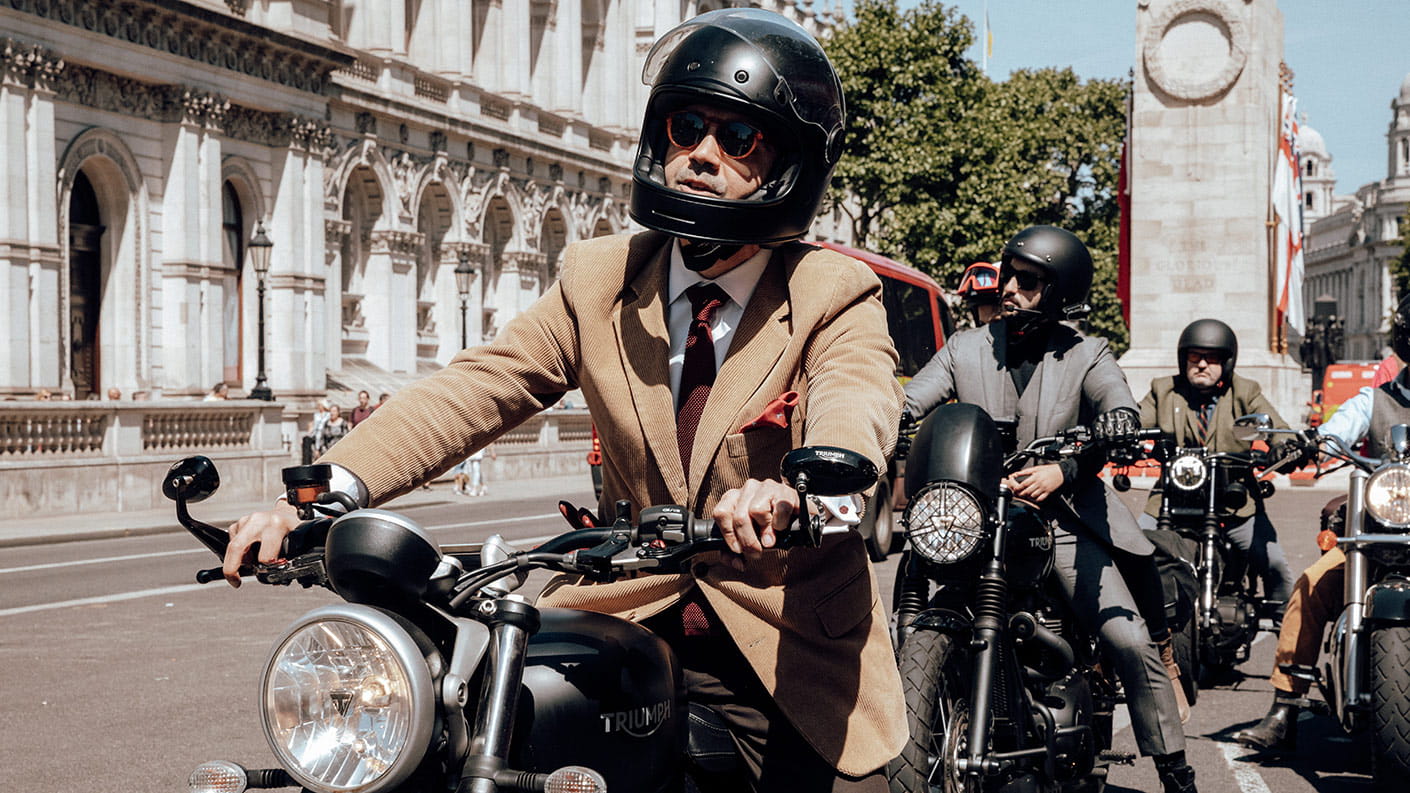 JOINING THE TRIUMPH TEAM
The Triumph Fundraising Team is for any Triumph modern classic rider to enter. There are several ways you can join:

1. When people first register and go to their Ride Dashboard a main section on that page shows them the key links to join one of the Featured Teams.

2. In the main 'About DGR' drop down menu riders can select 'DGR & Triumph' which takes them to a section with a link to join.

3.When a rider is on their dashboard page they can choose to 'create/join a team' link, which takes them to a section where they can create their own team or search for one to join.
DGR FUNDRAISING
Funds raised by The Distinguished Gentleman's Ride are invested into prostate cancer and men's mental health initiatives all around the world. Explore the projects in more detail on the DGR website.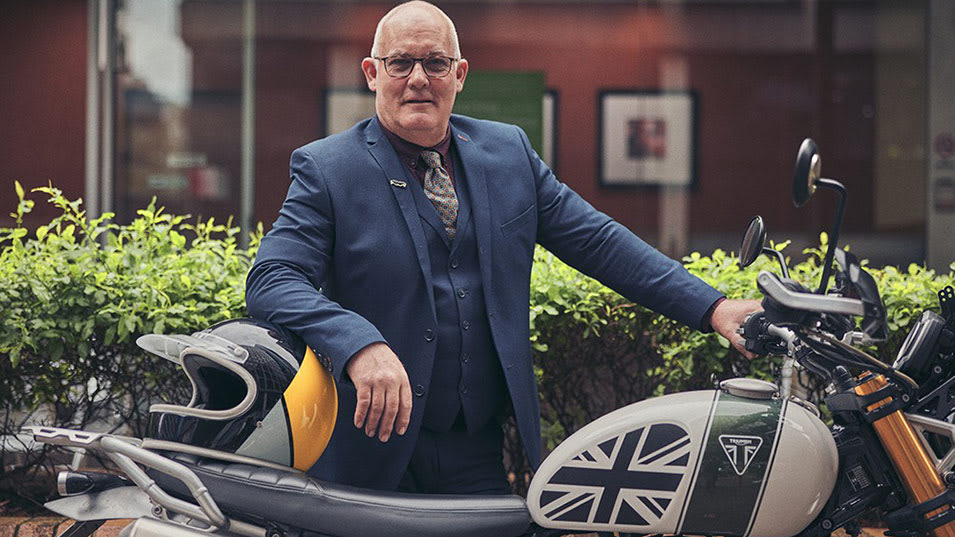 DGR CLOTHING COLLECTION
This specially curated collection features The Distinguished Gentleman's Ride logo with "Sir Remington Silversteed" graphic, making the perfect accompaniment to any DGR riders wardrobe.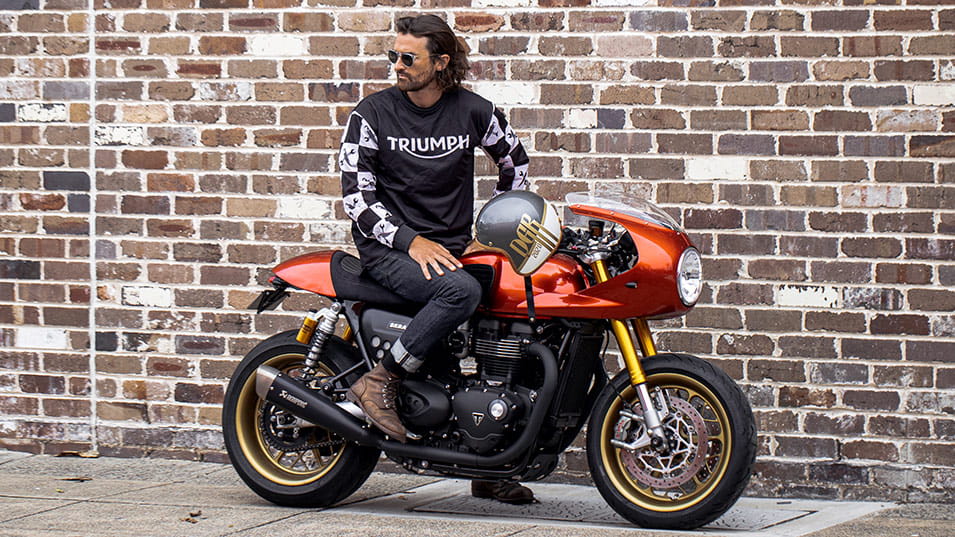 stay up-to-date
You can get updates and see images of Triumph riders taking part across the globe via the official Triumph social media channels.