SPEED 400 AND SCRAMBLER 400 X
LEGENDS IN THE MAKING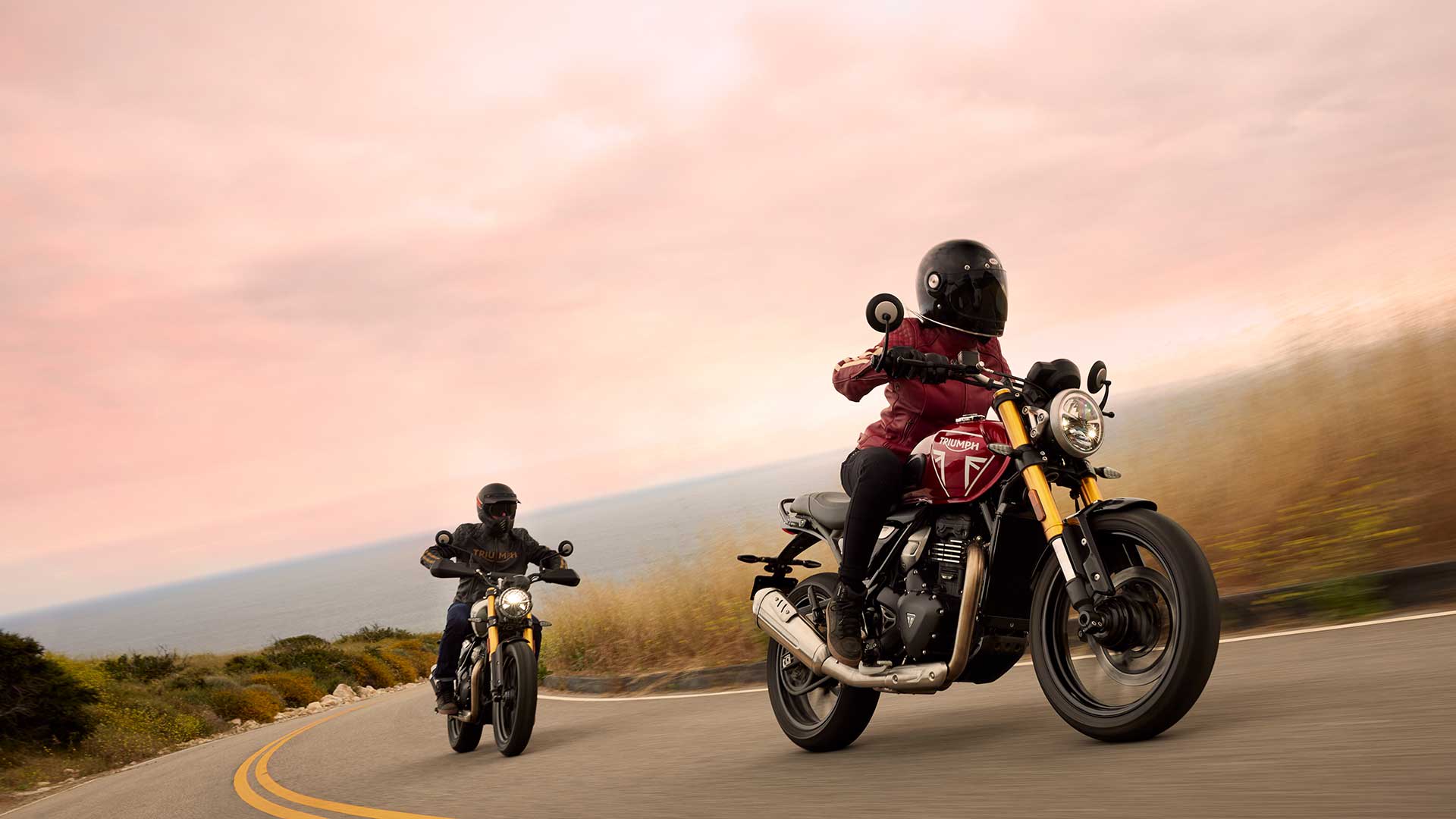 The Speed 400 and Scrambler 400 X, two all-new motorcycles joining Triumph's iconic modern classic range. With their characterful and responsive new 400cc engine, accessible ergonomics and high specification, these new machines offer class-leading performance and an agile and confidence-inspiring ride. Modern technology and the latest rider aids are sensitively incorporated into timeless silhouettes and with their stripped-back custom style and premium finish, these new motorcycles are unmistakable as the latest models to join the legendary Triumph Speed and Scrambler line-ups.
NEW SPEED 400
Born into a peerless bloodline, the Speed 400 has Triumph's unique Modern Classic roadster design in its DNA.
Price From Price Coming Soon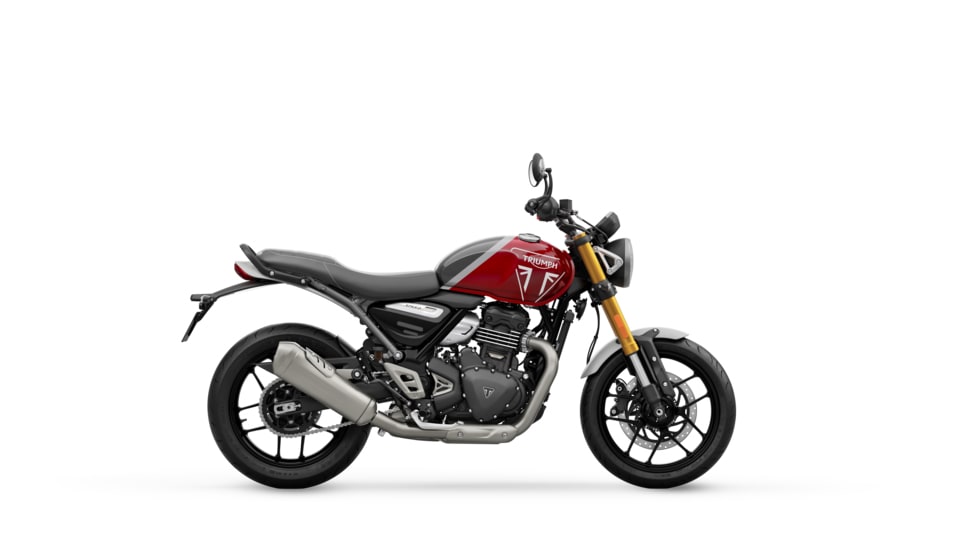 NEW SCRAMBLER 400 X
The Scrambler 400 X is ready for every road.
Price From Price Coming Soon